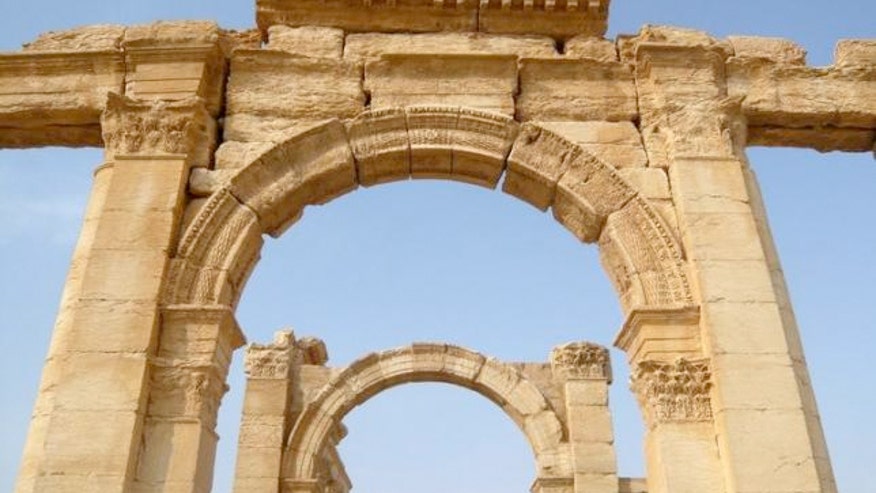 A Russian tour company is planning to offer a trip to Syria next year. The itinerary will reportedly consist of a four- or five-day stay to the war-torn country and a stop at the front lines. This sounds like it could be a publicity stunt, but the travel firm, Megapolis Kurort, has filed the relevant paperwork for the tour in Moscow. They have also applied for a trademark for the tour's title: Assad Tour.
Package tour to a war zone
This is actually not the first foray into a conflict zone for Megapolis. The company began offering a similar tour to the eastern portions of the Ukraine last year when pro-Russian separatists were fighting the government. These tours took place, even though Russia deems them technically illegal because the company cannot guarantee the safety of tourists during the "vacation." The Russian Federal Tourism Agency has said that Megapolis cannot sell the trips yet because they have not received full official authorization to do so. 
Information from the Megapolis paperwork shared with the press suggests that the Assad Tours will last for around five days. The cost will be approximately $1,500.
Syria trying to promote tourism
Despite the bloody conflict dominating the headlines about Syria, the current regime in Damascus has actually been trying to promote tourism. Syria's Tourism Ministry even announced a new app called Mobile Syria earlier this month. It will offer interactive maps that tourists can use to find major attractions in the country.  
While you can still find a nightlife in the capital, Damascus (which remains under government control), most think that the tourism promotion is merely a ruse by Assad to make people think that he is still in control of the country. Virtually every state department and foreign office in the world either has a travel ban for Syria or has a issued a warning in the strongest possible terms. The U.K. foreign office has a standing warning that tells all citizens to leave immediately if they are in Syria. 
Conflict zone tourism is controversial, but it still exists. Sometimes it is freelance or wannabe journalists who travel to wars. Other similar tours offer a glimpse at poverty or extreme situations. That is the case for trips to Brazil's favelas. These tours are controversial because of their voyeuristic element. Others, meanwhile, argue that Brazil's tours do bring needed income into the poorest areas of the country. 
It wasn't always like this
The sad thing about Syria is that it was once one of its region's best travel destinations. People of all faiths, creeds and ethnic backgrounds felt welcome, and there were more historic sites than virtually anywhere else in the world. Damascus was a relatively liberal city that was almost comparable to Beirut in terms of the good times that could be had there. Some travelers even had stories of leaving a purse or cell phone somewhere and having the person who found it track them down to return it. 
Obviously those days are long gone, and the question is not when they will return, but if things ever will get back to those times. Meanwhile, at least one tour company is attempting to bring tourism back to Syria, albeit not the kind of tourism that will help the economy or end the conflict. 
More from TravelPulse
Gorgeous Slideshow Highlights the All New MSC Seaside
A Unique Private Island in the Caribbean
Game Day Onboard the Napa Valley Wine Train
WATCH: Harmony of the Seas Unveils Tallest Waterslide at Sea