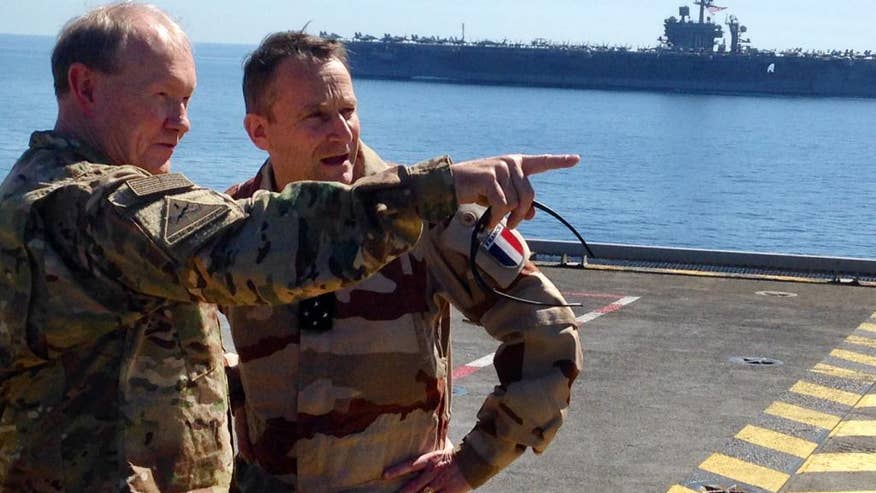 BAGHDAD –  The top U.S. general says the U.S.-led coalition is being careful in its use of air power in order to avoid civilian casualties.
Gen. Martin Dempsey, chairman of the Joint Chiefs of Staff, said the U.S. does not want to create additional suffering as it targets Islamic State militants in Iraq.
Dempsey spoke at a news conference Monday in Baghdad with Defense Minister Khalid al-Obeidi.
Dempsey also met with Prime Minister Haider al-Abadi (HY'-dahr ahl ah-BAH'-dee) and senior U.S. officials during his brief visit.
Before arriving in the Iraqi capital, Dempsey said that he wanted to press the Shiite-dominated government to deliver on its promise to reconcile with the Sunni minority and to explain how it intends to balance its relations with Iran.