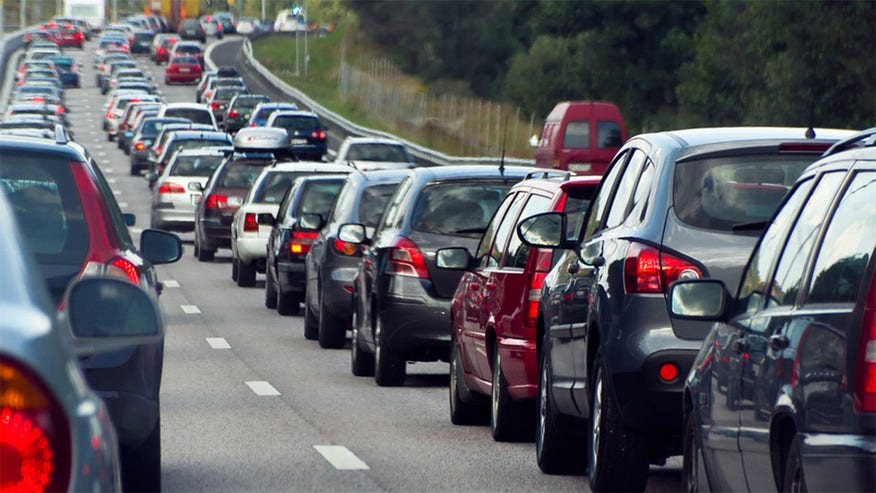 We all know the dreaded task that is the drive to Grandma's house for Thanksgiving.
AAA has not yet released its Thanksgiving travel predictions for this year, but in 2014 it estimated that nearly 90 percent of Thanksgiving travelers would go by automobile, with about 46 million people driving 50 miles or more from home.
It seems that people try to leave earlier and earlier to beat the traffic.  
But according to Waze, the popular community-based navigation app that tracks traffic trends, turns out that starting early isn't really better, unless you're pretty much ready take the whole week off.
The company released its travel predictions for Thanksgiving, and it's not pretty.
According to the app, traffic will start Tuesday, Nov. 24 at around 1 p.m. as people begin hitting the road, with the heaviest traffic occurring from 4–8 p.m.  The traffic stays pretty bad throughout Wednesday beginning at 11 a.m. and lasting through the day and into the evening.
So, what's the best time to travel?  Waze reports that early morning Thanksgiving Day is when the road will be clearer, but that it will start picking up again between noon and 4 p.m.
Tip: And if you want to avoid those crazy back road routes that Waze sometimes sends you on, switch your app setting to the shortest not fastest way. To do that go into Settings > Navigation > Routing Styles and select the "Shortest" option.
So load up on your favorite snacks, a book on tape and happy driving.