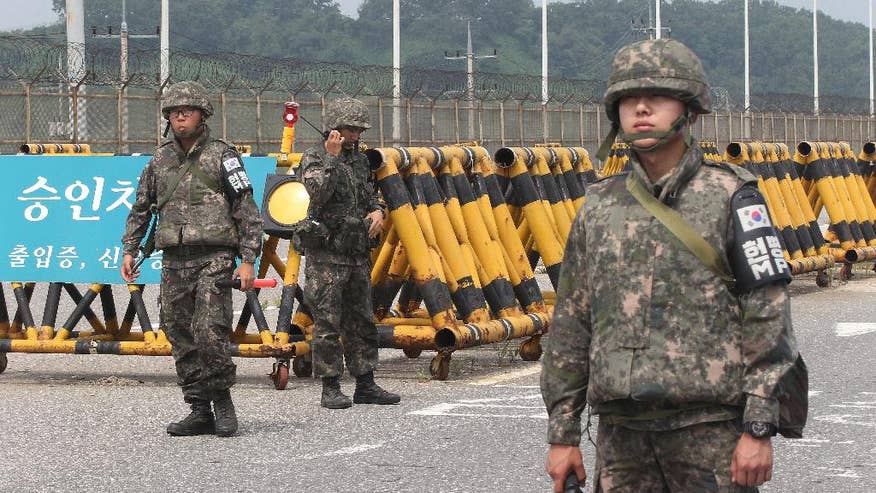 SEOUL, South Korea –  The latest on the tensions on the Korean Peninsula (all times local):
___
4 p.m.
South Korea's Yonhap news agency, citing an unidentified government source, is reporting that South Korean and U.S. surveillance assets detected the movement of vehicles in North Korea carrying short-range Scud and medium-range Rodong missiles in a possible preparation for launches.
South Korea's Defense Ministry said it could not confirm the report.
It comes after North Korean leader Kim Jong Un on Friday declared his front-line troops in a "quasi-state of war," a day after South Korea fired dozens of artillery rounds across the border.
It was in response to what Seoul said were North Korean artillery strikes meant to back up a threat to attack loudspeakers broadcasting anti-Pyongyang propaganda.