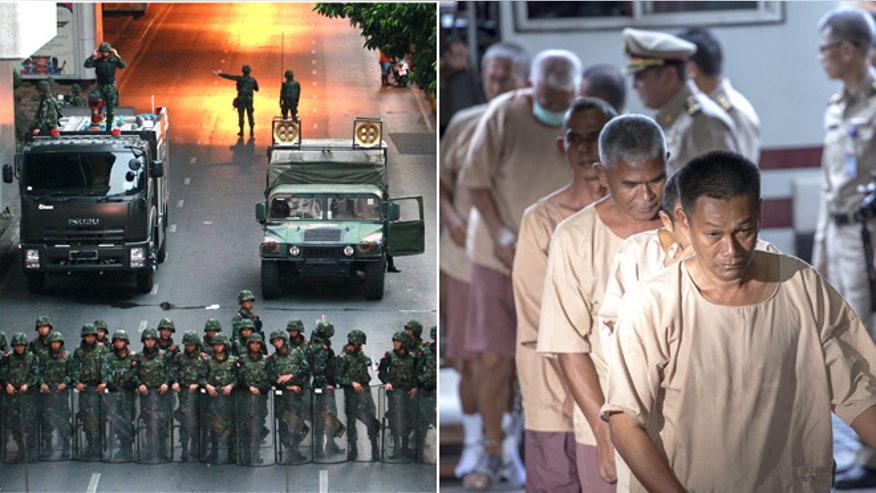 Thailand's former top human trafficking investigator said Thursday he fears for his life if he returns home and is instead seeking political asylum in Australia, Reuters reports.
Former Major General Paween Pongsirin arrived in Melbourne on a tourist visa earlier this week, according to the Australian Broadcasting Corp.
"There must be some place, some safe place for me," he told the broadcaster. "I came here because Australia is a safe place."
Paween quit the police force last month due to concerns an order transferring him to Thailand's south could expose him to revenge by members of trafficking rings. Paween could have asked for protection but chose to resign instead, the National police chief Jakthip Chaijinda said in a statement.
"We issued 153 warrants across all areas and that included government officials," Paween told the Australian Broadcasting Corp. of his work on the force, Reuters reports. "I had to do just my duty, not to think of danger or trouble, but now I realize how dangerous it was."
Thailand has indicted 88 people in connection with human trafficking since its launch of a nationwide probe into gang activity following the May discovery of 30 buried bodies near the Thailand-Malaysian border.