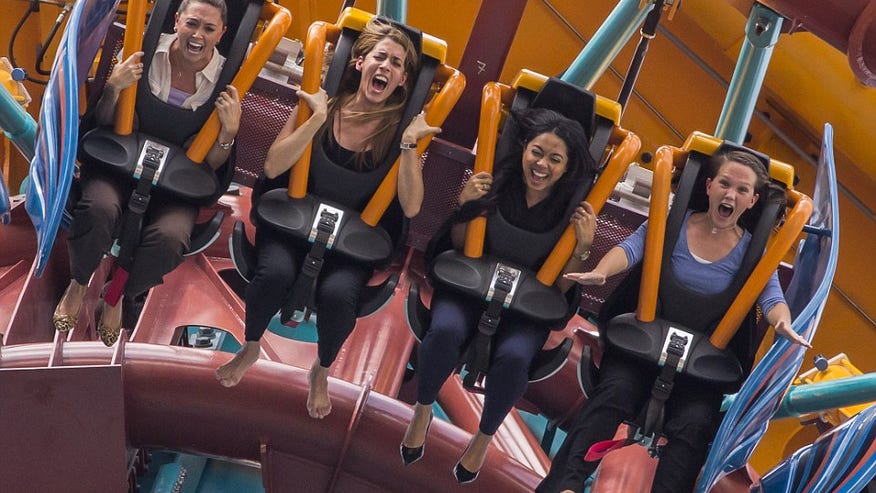 Those defying drop tower rides are scary as is but the latest in plunging, panic inducing entertainment can now be found at Busch Gardens on the recently opened Falcon's Fury.
The 335-foot tower has finally opened at the Tampa theme park after several months of delays to manufacturing issues.
A few lucky park guests have been able to enjoy the ride during a soft opening during the past week, according to the Orlando Sentinel.
Unlike traditional drop rides, the seats of Falcon's Fury tilt forward, giving riders the sensation of swooping to the ground below like a diving bird—at 60 mph.
"We know guests from around the world have been waiting to experience this one-of-a-kind thrill ride, and we are excited to officially invite those guests to ride Falcon's Fury," Jim Dean, the park's president said in a press release.  
Check out the action below: