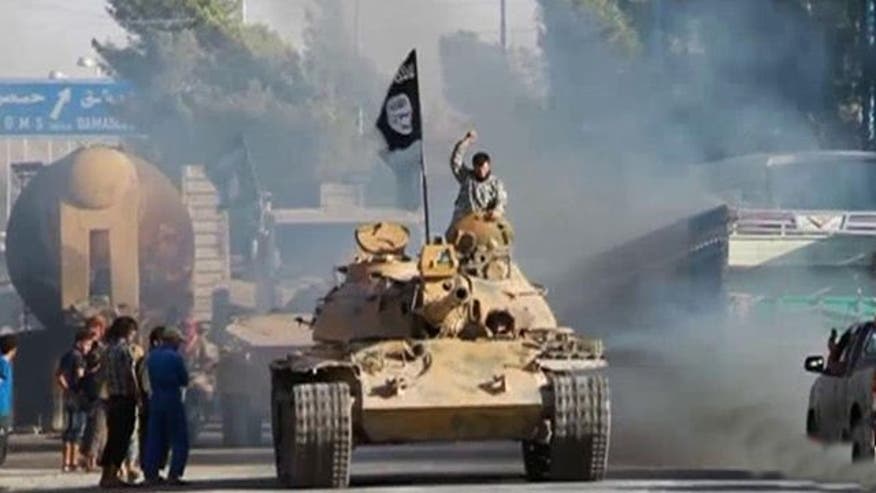 A northeastern Iraq town is under siege by Islamic State militants, with residents trapped, starving and desperate.
Militants have surrounded the small Shia Turkmen community of Amerli, roughly 110 miles north of Baghdad, drawing comparisons to Islamic State's siege of Mount Sinjar, where thousands of Yazidi were trapped for weeks before U.S. air strikes drove the militants away and allowed the innocent civilians to escape the bloodthirsty jihadists. But this time, those trapped are Shia Muslims, who are reviled by the mostly Sunni Islamic State fighters, and there are no plans for international intervention on their behalf.
BBC reports the victims are part of the Turkmen ethnic group, who comprise roughly 4 percent of Iraq's population. But as Shia, they are considered apostates by the jihadist group.
"After the attack of Mosul, all the Shia Turkmen villages around Amerli were captured by Islamic State," resident Ali Albayati said. "They killed the people and displayed their bodies outside the village."
Albayati said the town has been trying to fend off the militants for 70 days and are now left without electricity and drinking water. And unlike recent US intervention to save member of the Yazidi religious trapped who were trapped on Mount Sinjar in northwestern Iraq, there are currently no plans for a rescue operation.
Most of the town's residents work as farmers, but male workers have been neglecting crops to fight the militants, BBC reports. As a result, the only food supplies arriving in town come via Iraqi Army helicopters.
"It is a humanitarian disaster," Albayati said. "Twenty-thousand people in Amerli are fighting off death. There are children who are only eating once every three days. I can't describe the situation. I just don't know what to say."