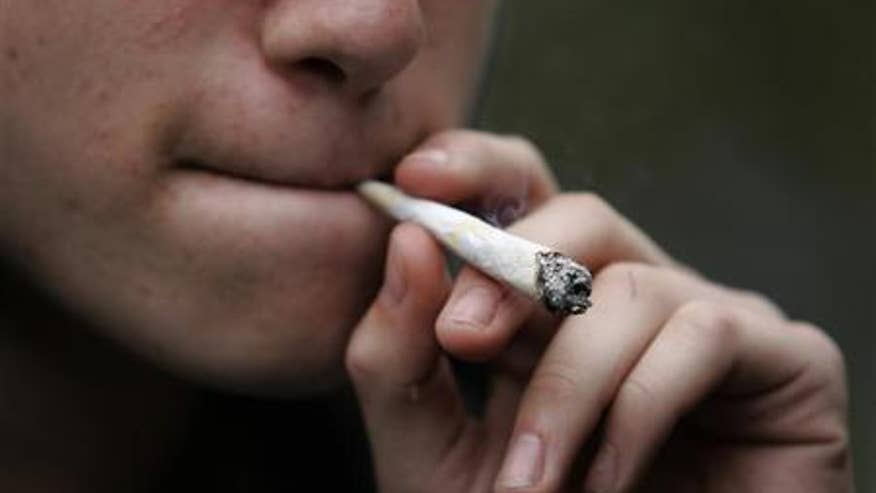 A new ad campaign in Colorado that likens people who smoke marijuana to "lab rats" is intended to steer teens away from using pot, but some communication experts say the campaign is unlikely to be effective.
The campaign which was launched by the state of Colorado last week, and cost $2 million emphasizes that the effects of the drug on teen brains remain unclear, and features the slogan "Don't be a lab rat." The ad campaign involves several human-size lab-rat cages, as well as a website, and ads that will air on TV and in movie theaters.
The premise of the campaign is that teens who use marijuana are essentially volunteering to be research subjects, to test out the effects of the drug on themselves, according to a statement from the Colorado Department of Public Health and Environment. [Trippy Tales: The History of 8 Hallucinogens]
"Scientists from Duke to Cambridge have uncovered a laundry list of troubling side effects [of marijuana]. Schizophrenia. Permanent IQ loss. Stunted brain growth," the ad campaign's website reads. "Still, some people question this research, claiming the studies need to go deeper. Look further. But who will be their guinea pigs?"
The campaign "acknowledges that more research is necessary, but it also poses the question of whether or not teens should risk the potential negative effects of using marijuana," Dr. Larry Wolk, executive director and chief medical officer at the Colorado Department of Public Health and Environment, said in a statement.
However, some health communication experts doubt whether the ads will prevent teens from using marijuana.
"I think that it is a campaign with a message that is too complex and too abstract in order to really get through to kids effectively," said Timothy Edgar, director of the graduate health communication program at Emerson College in Boston.
Part of the problem is that the campaign mentions potential negative effects of marijuana, but then says that not everyone agrees with the findings. "Right away, what they're doing is, they're giving the audience an out," Edgar told Live Science. Anybody who doesn't want to believe the message will stop paying attention at that point, he said. "It's easy to turn away from the message," Edgar said.
The campaign is also too abstract, Edgar said, because it requires people to think into the future, and hypothesize about what it would be like to be part of a study that found negative effects of marijuana. "That's a lot of thinking to do," Edgar said.
A more effective message would be one that gives people a simple behavior that they can do, Edgar said. To prevent teen marijuana use, that message might focus on skills people can use to avoid using marijuana if it's offered to them, he said.
Some news outlets reported that at least one of the human-size rat cages had been vandalized, which is also a problem because it takes away from the public health message, Edgar said. CBS Denver reported that someone had changed a statement on one of the cages, so that instead of "negative effects," it read "positive effects".
"You never want to be off-message," Edgar said. "When they're covering the fact that people have vandalized the cages, that gets you off-message."
Copyright 2014 LiveScience, a TechMediaNetwork company. All rights reserved. This material may not be published, broadcast, rewritten or redistributed.