Your ads will be inserted here by
Easy Plugin for AdSense.
Please go to the plugin admin page to
Paste your ad code OR
Suppress this ad slot.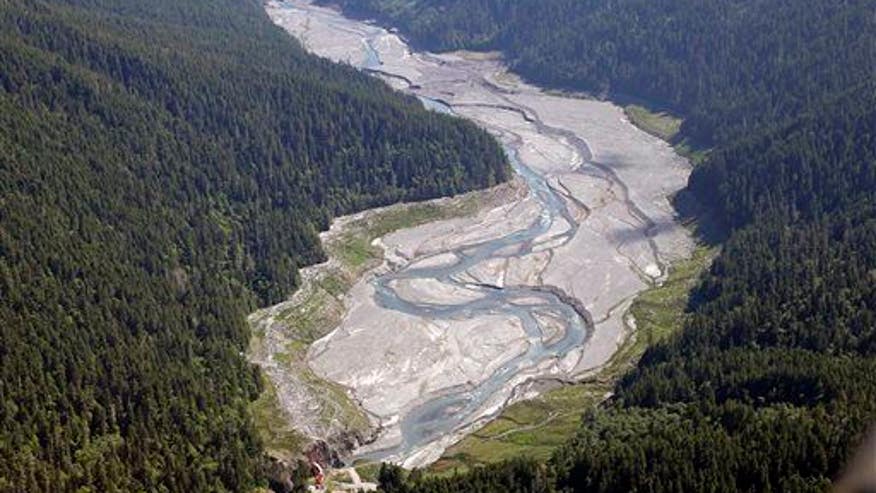 The biggest dam-removal project in history is complete and Washington state's Elwha River is running freely for the first time in more than a century. A blast yesterday destroyed the final 30 feet of the 210-foot Glines Canyon Dam, completed in 1927, on the Olympic Peninsula.
The older, 108-foot Elwha Dam was destroyed last year as part of a project to restore what was once the best salmon river in the area.
The restoration has been "the dream of tribal members for a hundred years," a spokesman for the Lower Elwha Klallam Tribe told the Peninsula Daily News as the tribe celebrated.
The old dams lacked fish ladders and no longer produced significant amounts of electricity. Over the last few years of the restoration project, salmon have started returning to the river and more wildlife has followed.
Millions of tons of sediment that had been trapped behind the dams have created new habitats for wildlife downstream. "We're seeing all sorts of different creatures. It's fantastic," a US Geological Survey spokesman tells National Geographic, which notes that hundreds of smaller dams have been removed over the last few years, but the American West's thirst for water means other large ones are unlikely to go anytime soon.
(This "salmon cannon" could also be a lifesaver for fish.)
More From Newser