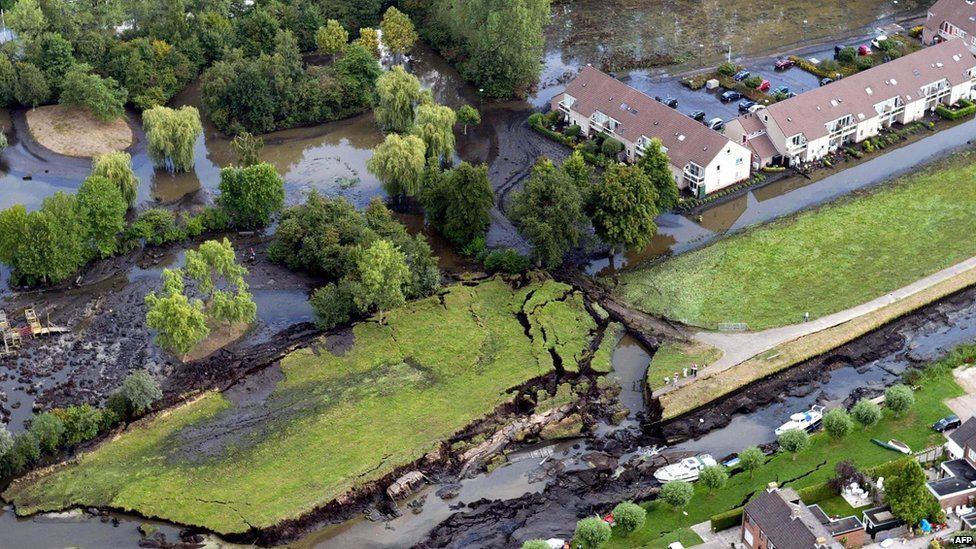 A Dutch court has ordered the government to cut greenhouse gas emissions by at least 25% by 2020, in a case environmentalists hope will set a precedent for other countries.
Campaigners brought the case on behalf of almost 900 Dutch citizens.
They argued the government had a duty to protect its citizens from the looming dangers of climate change.
Government lawyers did not immediately comment on the ruling at the court in the Hague.
Jasper Teulings from Greenpeace called it a "landmark case".
"It shifts the whole debate. Other cases are pending in Belgium, the Philippines. This is the start of a wave of climate litigation."
'Severity and magnitude'
The court ruled that based on current policy, the Netherlands would only achieve a 17% reduction at most in 2020.
"The parties agree that the severity and magnitude of climate change make it necessary to take measures to reduce greenhouse gas emissions," it said.
The lawsuit was brought by the sustainability foundation Urgenda, which said the Netherlands had not gone far enough in reducing emissions.
It argued that unless rapid action was taken, the next half of this century would see extreme weather, shrinking ice caps and shortages of food and water.
Low-lying Netherlands is especially vulnerable, and must now cut its emissions by a quarter compared to 1990 levels.
The European Union recently set a target of reducing emissions by 40% by 2030.