Your ads will be inserted here by
Easy Plugin for AdSense.
Please go to the plugin admin page to
Paste your ad code OR
Suppress this ad slot.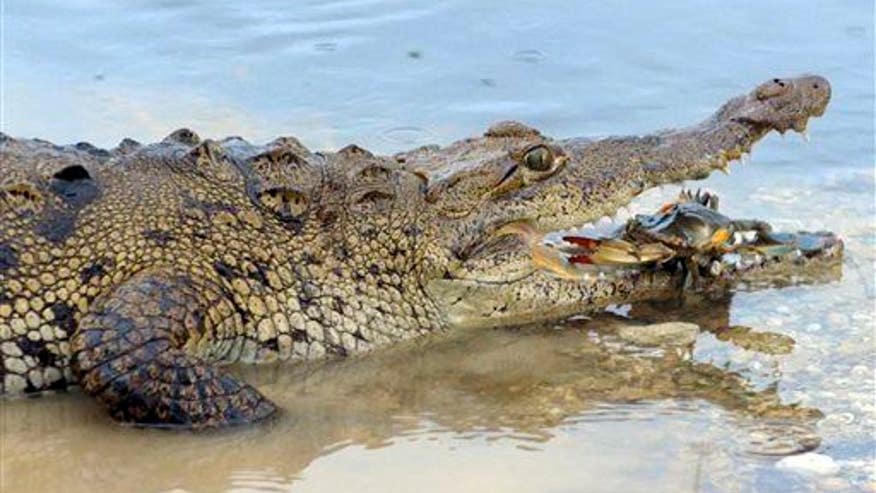 Alejandro Jimenez, 26, and Lisset Rendon, 23, went for a swim at 2:30am Sunday in a Florida canal during a house party … and exited the water with the honor of being the first people in the US bitten by an American crocodile.
Residents of the South Miami neighborhood where the incident took place say they've actually named the three large crocodiles that live behind their homes—Pancho, Snaggletooth, and Streetwalker—and wildlife officials assume one of those three is to blame, the Guardian reports.
Jimenez is still in the hospital recovering from bites on his torso and hands; Rendon is home recovering from a shoulder bite. One wildlife official says the couple struggled with the 9-foot crocodile and eventually made their way to shore, where other partygoers who heard the noise pulled them out of the water.
Officials aren't calling it an attack, though, because "crocodiles are most active at dawn and dusk, they're looking for food, and this one would have interpreted what was in the water as food," he said.
"It's common sense never to swim where you know there are crocodiles and alligators." Crocodiles typically avoid contact with humans, Reuters notes. Trappers are looking for the crocs and will move them to a rehab facility, WSVN reports.
(In Australia last week, a crocodile known as "Michael Jackson" killed a fisherman.)
More From Newser