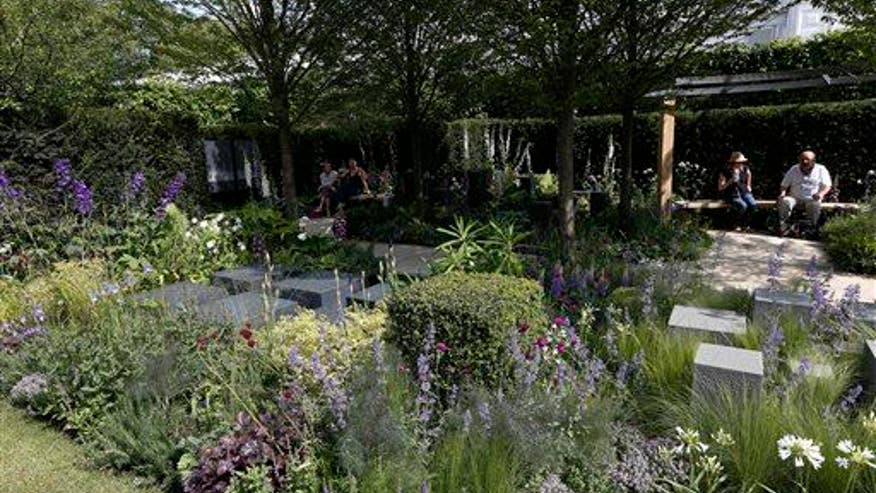 Nathan Greenaway collapsed at the English estate where he worked and was rushed to a hospital in September, where, for five days, doctors couldn't figure out what was wrong with the 33-year-old.
He died on Sept. 7 of multiple organ failure, and at a pre-inquest hearing this week, a potential cause was heard. Greenaway's father did hours of research into his son's death and believes the gardener must have brushed up against aconitum.
The deadly flower, also known as Devil's helmet, monkshood, and wolfsbane, was indeed growing on the grounds of Millcourt House, a $6 million estate owned by a retired venture capitalist.
A histopathologist testified at the hearing that the flower "more likely than not" caused Greenaway's death, though it's not clear why he may have come in contact with it.
If it's handled without gloves, the flower can cause vomiting, dizziness, diarrhea, heart palpitations, and, in severe cases, paralysis of the heart and airways, the Telegraph reports.
Others testified that the toxin would have caused massive damage to the gardener's internal organs within hours. But a lawyer for his employer isn't convinced, and one problem is that the blood sample taken when Greenaway was admitted to the hospital has been destroyed.
According to testimony, the plant's toxin wouldn't have been detectable in his blood in as little as 24 hours, making samples taken after his death potentially useless, the Independent reports.
The BBC notes that aconitum poisoning is rare and typically happens when the plant is eaten; indeed, a Canadian actor died after accidentally eating the plant while camping in 2004.
(Click to read about a duchess's "poison garden" that can kill.)
This article originally appeared on Newser: Did Brushing Up Against Plant Kill Gardener?
More From Newser