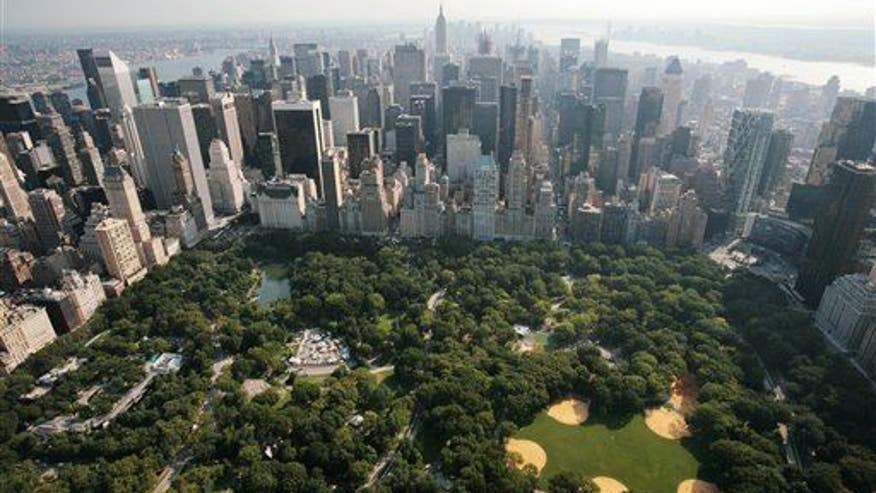 Dirt probably isn't something you'd think of as having "so much going on," but scientist Kelly Ramirez begs to differ. She's sampled dirt from tropical forests to deserts around the world and found it "teeming with so many different types of organisms," she tells NPR.
She also found something pretty unexpected when she and nine other scientists invaded Central Park recently and collected 596 samples of dirt. After extracting the DNA, her team had 167,000 varieties of microbes—count every mammal on the planet then multiply that number by 30—80% of which were unknown to science, the Washington Post reports.
As National Geographic puts it, that's "microbial richness on a scale we can barely understand." That microbial richness actually isn't so rare. Essentially, "there's as much biodiversity in the soils" of Central Park's 843 acres as Ramirez's team has found in soils "from the Arctic to Antarctica," she says.
The fact that the study found that soil diversity at "a single urban location matches that observed across natural ecosystems spanning multiple biomes and continents," however, was surprising.
But there's an explanation. Central Park features numerous plants and animals and has been treated with fertilizer and chemicals. There is also "a high level of species that are considered potential human pathogens," National Geographic reports.
In general, though, soil is just that complex. (Scientists recently found soil older than mankind.)
This article originally appeared on Newser: Scientists Surprised by Central Park Dirt
More From Newser