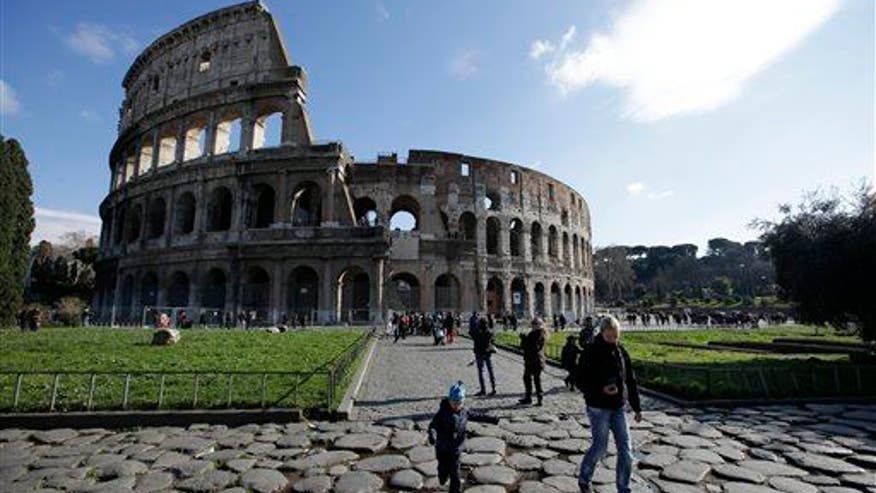 If only these walls could talk. Rome's iconic Colosseum, built nearly 20 centuries ago in 72 AD, has long been known as the site of gory gladiator battles and animal slaughter.
Now, archaeologists who spent three weeks studying an excavated area beneath some 80 arched entrances that opened up into the arena say that after the Roman empire crumbled, the ancient structure came to house—gasp!—ordinary Romans, reports the Telegraph.
Discovery likens the Colosseum to a "huge condominium" from the 800s until at least 1349, when a major earthquake inflicted significant damage. "This excavation has allowed us to identify an entire housing lot from the late medieval period," explains the Colosseum's director.
Among the findings: terracotta sewage pipes, pottery shards, the likely presence of stables and workshops, and the foundation of a wall that marked the boundaries of one of the properties.
They believe that friars from the nearby Santa Maria Nova convent, who controlled the building for a time, rented out square feet within the Colosseum as housing.
The amphitheater, no longer used as an arena, became a huge courtyard, they say, thriving with people, animals, and goods. Archaeologists even found a tiny monkey figurine carved in ivory, likely a chess pawn.
Smithsonian notes other unexpected uses followed: In the 1500s, Pope Sixtus attempted to make the Colosseum a wool factory. (On US shores, archaeologists are trying to solve the mystery of Plymouth colony.)
More From Newser