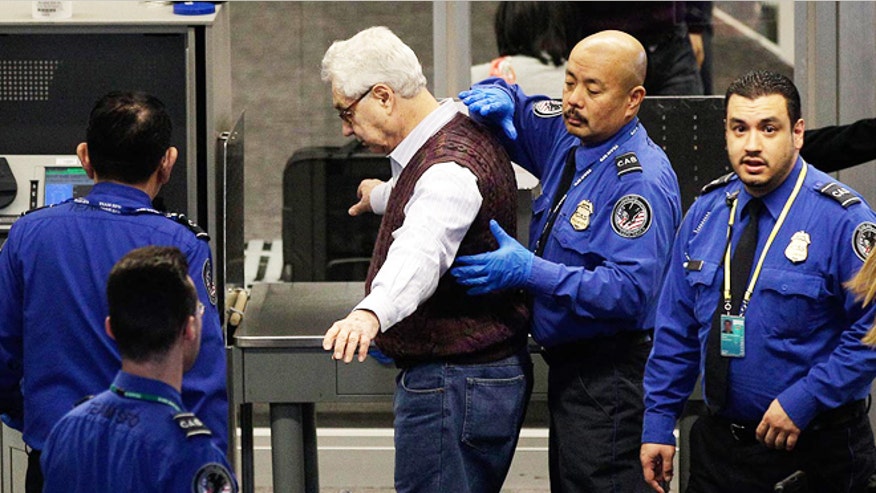 Most of us use Yelp to find a restaurant, a cool bar, a decent hotel, or maybe even a painter to refresh your apartment. But Presidential candidate Carly Fiorina has found a higher purpose for the review site: complaining about the TSA. 
As of this week, the General Service Administration's DigitalGov team has announced that government agencies are now encouraged to create their own Yelp pages, and that all citizens are encouraged to write reviews. Want to comment on the TSA agent who got a little too frisky? Complain about how long it took to get a passport? Weigh in on safety measures at national tourist attractions? Go for it—exercise your digital civic duty.
Justin Herman, who leads social media for GSA's Office of Citizen Services and Innovative Technologies, told the Washington Post: "This allows agencies to go in and engage, and dedicate customer service staff to monitoring the feedback."
Not surprisingly, an early target has been the TSA. And even less surprisingly, the shot was taken by a Presidential candidate. Former Hewlett Packard CEO Carly Fiorina posted a one-star review yesterday, railing that "The TSA spent $160 million of your taxpayer dollars on body scanners that have a 96% failure rate. Unfortunately, these stories of inept federal bureaucracies have become far too common." 
Carly Fiorina Trolls the TSA on Yelp http://t.co/HlAYhPlkBE pic.twitter.com/E0QxY2FCG7

— JD Rucker (@0boy) August 19, 2015
She uses that as a jumping-off point to argue that the government has become too big and corrupt, and then to not-so-subtly suggest that she's the one who can fix it. So all in all, it's your standard, run-of-the-mill, self-serving Yelp review. 
We're used to seeing these for hotels, restaurants, and even house painters, but the new government-agency pages are about to create even more opportunity to see the two things Yelp enables best: trolling and self-promotion. 
Interestingly, the TSA has plenty of other one-star reviews on this page already, dating back as far as 2006. They don't seem to have influenced many changes. We wonder if Carly's rant will make any difference in your airport security wait time and travel taxes either.
More from Yahoo! Travel
A Journey to the Home of the Wizard of Oz