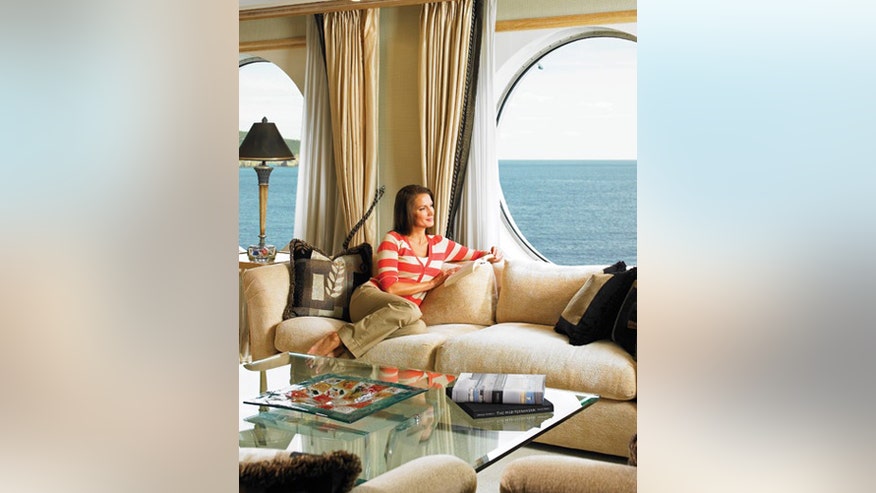 With that salty air, luxurious accommodations and staff waiting on you hand and foot, being perpetually booked on a cruise is a dream come true for a few, like a woman who has taken up permanent resident aboard Crystal Cruises' Serenity.
But if you've got money to burn, there's an opportunity to own, not just rent.  
Meet The World, an ocean liner that has been billed as the world's only private residential community at sea.  Originally launched in 2002, the world's largest privately-owned yacht stretches an impressive 644 feet and is home to an "exclusive group" of 120 residents.
"Owning a Residence is like having a home on land, but with new scenery outside your window each morning," reads The World website.
Aboard the ship, cruisers have access to a "world-class" restaurants , multiple pools, bars a full range of fitness activities like kayaking, yoga, wine-tasting and excursions based on port locale. This year, The World will sail to 104 ports of call over 77 days.
As partial owners of the ship, residents have a say in cruising itineraries each year and trips are voted on by residents up to three years in advance.
But luxury living onboard your own private mega-yacht doesn't come cheap.
One-room studio style apartments sell for over $1 million while the top suites boasting up to three bedrooms can go for $13 million.
Want to own a piece of land—at sea?  There is currently a waiting list for the top-tier penthouses, so you may have to settle for its version on steerage, which no hardship.