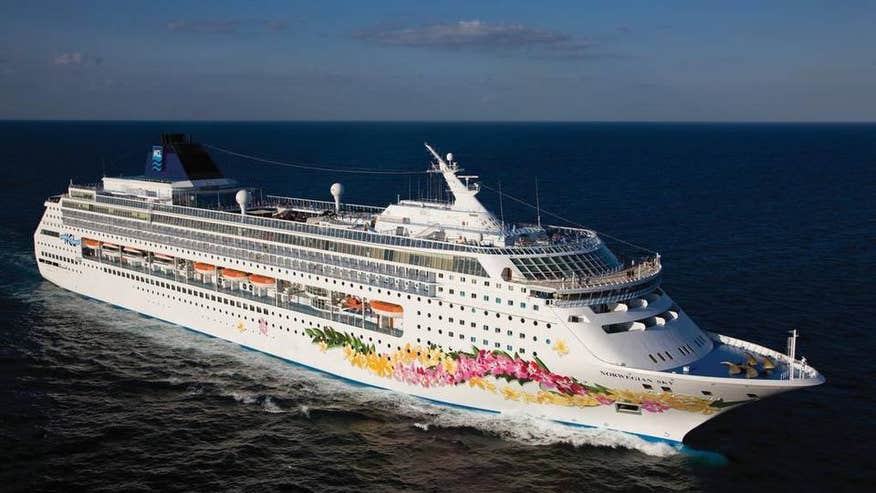 Cruising is about to get even more fun for the 21-and-up set.
On Wednesday, Norwegian Cruise Line announced plans to offer passengers free alcoholic beverages to drum up business for shorter cruises out of Miami, reports the Miami Herald.
While other cruise lines like Carnival have announced plans to ramp up charges for extra food services, Norwegian's move may come as a welcome option for passengers looking to book three-and-four day itineraries. Starting next January, cruisers will be offered free beer, wine, spirits and soda – valued up to $11— on the Norwegian Sky ship.
"We think it's absolutely a standout change," Norwegian president and chief operating officer Andy Stuart announced in a press conference held Wednesday. "The three- and four-day market is an important market for us and is a market we introduce a lot of new people to cruising, and we're excited about the prospects of going all-inclusive."
Carnival, Royal Caribbean, Princess and Celebrity usually offset the cost of lower fares by charging extra for drinks compared to more luxury lines that include most alcoholic beverages in the price.
Some cruise lines—like Norwegian—have been offering unlimited drinks packages around $50 a day, reports the Herald. The success of that program was a catalyst for the line's new promotion.
"We really saw it resonate, and we really felt there was an opportunity to differentiate Norwegian Sky in the three- and four-day market to make it an all-inclusive product," Stuart said. "We think our guests are going to get on board and feel more freestyle. It takes away the stress of who's going to buy this round of drinks?"
Stuart estimates the equivalent package of the new program would run the average person about $60 a day. Drinks on the cruise line's private island in the Bahamas, Great Stirrup Cay, will also be included in the deal.