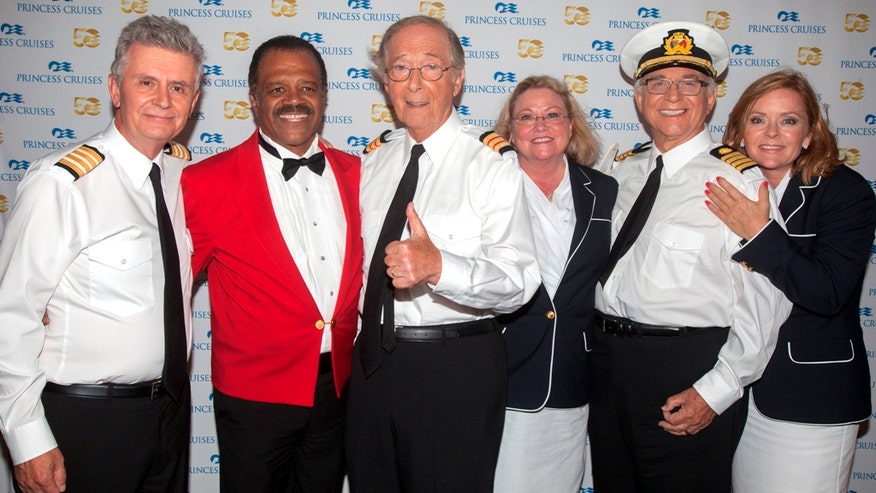 "The Love Boat" went off the air back in 1987, but the TV hit's six original cast members are still with us, and they came together this week to be named godparents of Princess Cruises' newest ship, The Regal Princess.
Gavin MacLeod (Capt. Merrill Stubing), Fred Grandy (Gopher, the chief purser), Ted Lange (Isaac, the bartender), Bernie Kopell (Doc, the ship's doctor), Lauren Tewes (Julie, the cruise director) and Jill Whelan (Vicki, the captain's daughter) gathered in Fort Lauderdale, Fla., on Wednesday for the celebration.
Others, who appeared on the TV show, which ran from 1977 to 1987, were also there, including Florence Henderson, Loni Anderson and Charo.
Henderson led The Regal Princess' naming ceremony while Charo, dressed in a spangled miniskirt, performed a flamenco guitar piece.
The celebration commemorated the "Love Boat's" role in popularizing the cruise industry and launched a two-year celebration of the 50th anniversary of Princess Cruises.
In 1975, Hollywood TV producer Aaron Spelling discovered the cruise line after reading a book, "The Love Boats," written by Jeraldine Saunders, a former Princess cruise director. 
The cruise line's now-defunct Pacific Princess became the primary location for the show's filming, though some episodes were filmed on other ships.
Related Image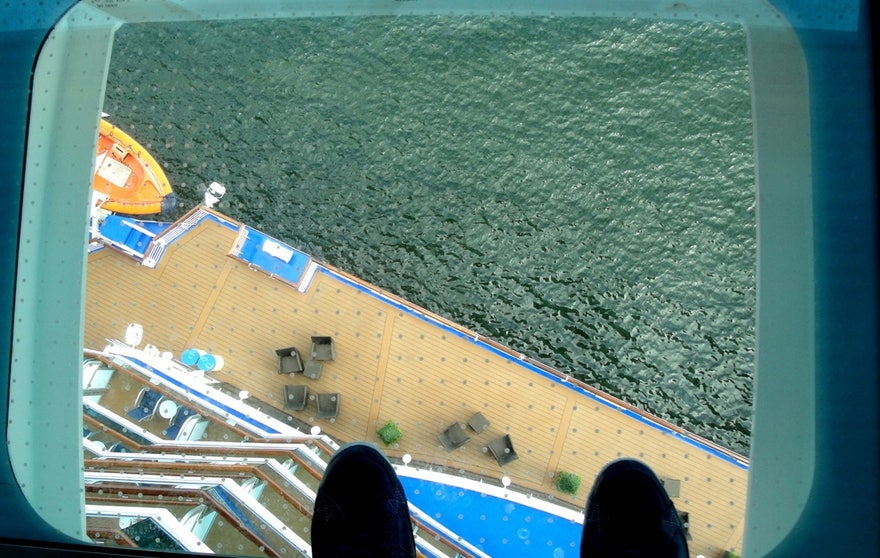 Expand / Contract
Floor with a view of the sea. (Paul Motter)
But the history of the line goes back further than that. It was the brainchild of Stanley B. McDonald, who decided in 1966 to charter a single ship, the Yarmouth, to cruise from Los Angeles to the Seattle World's Fair. Princess is now the third largest cruise line in the world. 
Its newest ship, the 3,560-passenger Regal Princess, features a dramatic multistory atrium and an over-water SeaWalk, a top-deck glass-bottomed walkway that extends 28 feet beyond the ship's edge. 
Plans to celebrate the line's silver anniversary will continue throughout 2016 with special events and dinners featuring souvenir menus and dishes recreated from Princess history.
Related Image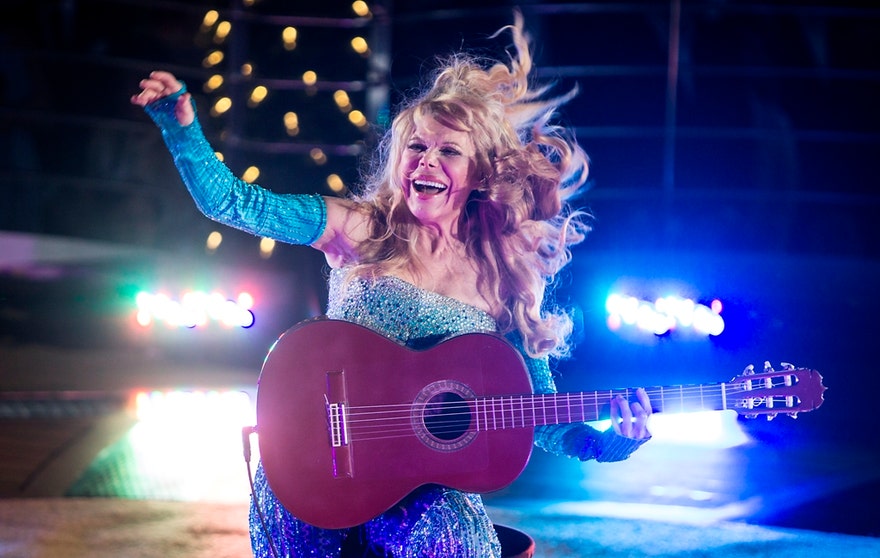 Expand / Contract
Charo rocks out on her guitar. (Princess Cruises)
The main atrium aboard the Princess ships, known as "The Piazza," will have a drop of golden balloons, some with surprise gifts inside, and a special anniversary song, "Here's to Princess," will be played to celebrate the line's history. There will be also be guest giveaways and keepsakes.
More information about various 50th anniversary activities, including a comprehensive historical timeline and video, can be found online.
Paul Motter is the editor of CruiseMates.com, an online cruise guide. Follow him on Twitter @cruisemates.