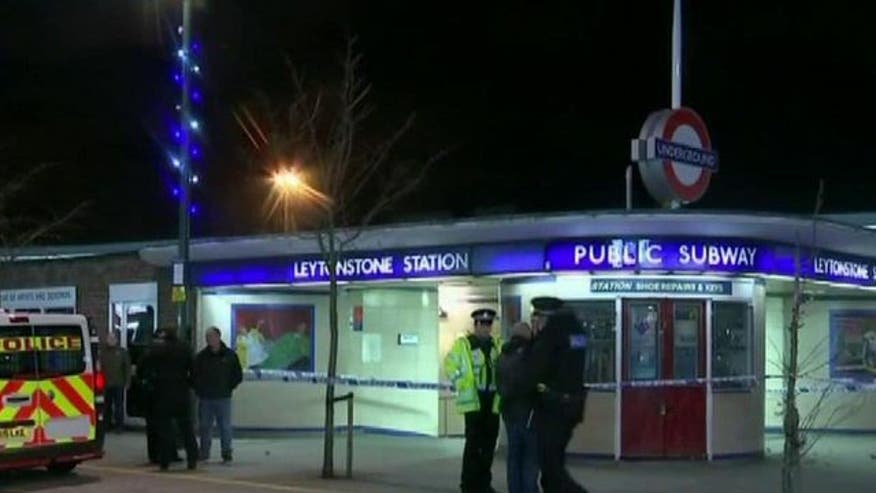 The stabbing attack at a London Underground station Saturday is being treated as a "terrorist incident," the London police said.
The London police counterterror command said in a statement that it's investigating the incident at Leytonstone Underground station in east London in which a man was threatening people with a knife around 7 p.m. Police quickly subdued the attacker with a stun gun and arrested him.
One person sustained serious injuries, but they were not considered to be life-threatening. Two other victims sustained minor wounds.
"We are treating this as a terrorist incident. I would urge the public to remain calm, but alert and vigilant," said Commander Richard Walton, who leads the counter-terrorism unit. "The threat from terrorism remains at severe, which means that a terrorist attack is highly likely."
A Twitter user posted a video (graphic content warning) obtained by The Evening Standard of the immediate aftermath of the attack, which shows a pool of blood and the suspect being shot with a Taser by police. The man was heard shouting "this is for Syria" inside the tube station, according to Sky News.
"I could hear people pleading for help…and all of a sudden people started running out of the station," a witness told Sky News.
Another witness described the man to the UK Daily Telegraph as "tall and black, wearing a black jacket and a headscarf."
"It looked like he was attacking people at random," the witness added. Sky News reported the man is believed to be 29-years-old.
Police are asking anyone who witnessed the attack and who might have additional photos and video of the incident to contact police.
The stabbing comes days after Britain authorized airstrikes on the Islamic State in Syria.
Prime Minister David Cameron's office said it was "monitoring the situation closely as further details emerge."
Labour Party leader Jeremy Corbyn said on Twitter "The stabbing in Leytonstone is absolutely shocking. My thoughts are with the victim and his family."
The Associated Press contributed to this report.