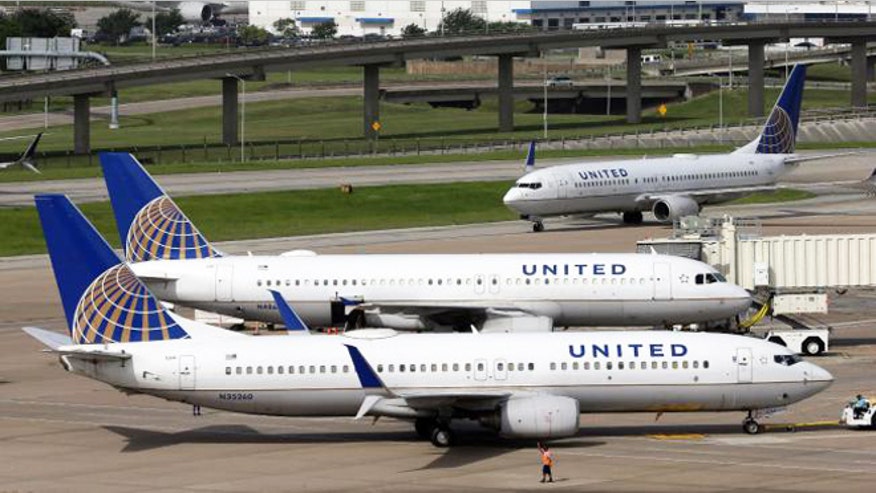 Going to extremes to catch your flight could mean breaking the law.
A 58-year old man was arrested on Wednesday for running onto an airport ramp in an attempt to stop a departing plane at Denver International Airport.
On Aug. 6, Marc Rehmar was running late for a flight to Ohio, where he was due to attend a high school reunion, reports Reuters. As he arrived at the gate for his United Airlines flight, Rehmar saw the plane already pushing back from the departure gate and then "forcibly" opened a locked emergency exit door, which triggered an alarm. He then ran down the secured jet bridge area toward the plane.
"Rehmar did then run out of the door into a sterile area of the airport and chased down on foot, a tug and tug driver who was actively engaged in pushing back … (an) aircraft filled with passengers," according to probably cause affidavit filed by local police.
The aircraft tug driver halted his vehicle and Rehmar repeatedly insisted on boarding the plane, according to reports. Heath Montgomery, a spokesman for Denver International, said Rehmar's actions did not substantially delay the flight or other airport operations.
Though the incident occurred two weeks ago, Rehmar was only recently apprehended. He is  being charged with one count of endangering public transportation, a felony, and one misdemeanor count of hindering transportation, said Lynn Kimbrough, spokeswoman for the Denver District Attorney's Office, in a statement regarding the incident.
Rehmar is now free on a $10,000 bond but is due back in court on Friday to be formally advised of the charges.