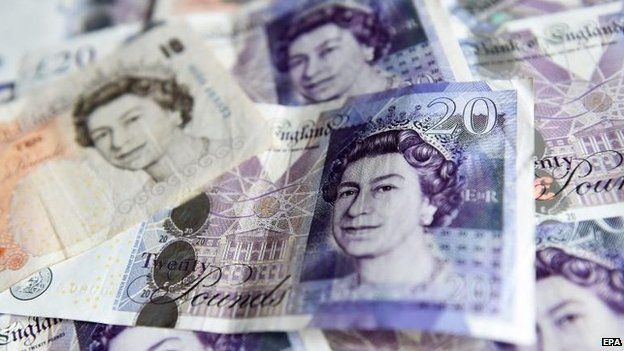 The UK government spent less last month than it received in taxes and other forms of income, official figures have shown.
Government borrowing was in surplus by £1.3bn in July, the Office for National Statistics (ONS) said.
That was the first July surplus since 2012, thanks largely to higher amounts of income tax receipts.
The government received £59.1bn in income in July 2015, which is about 4% higher than last year's figure.
The ONS said July is traditionally a month of higher tax receipts.
Public sector net debt, excluding public sector banks, now stands at £1.5 trillion, which is 80.8% of gross domestic product (GDP), the ONS said.
"The recovery is well established, tax revenues are up and we have more than halved the deficit," George Osborne said.
"But with debt over 80% of GDP, the job is not done," the chancellor added.
Annual borrowing has been falling since hitting a peak in the financial year ending March 2010, according to the ONS.