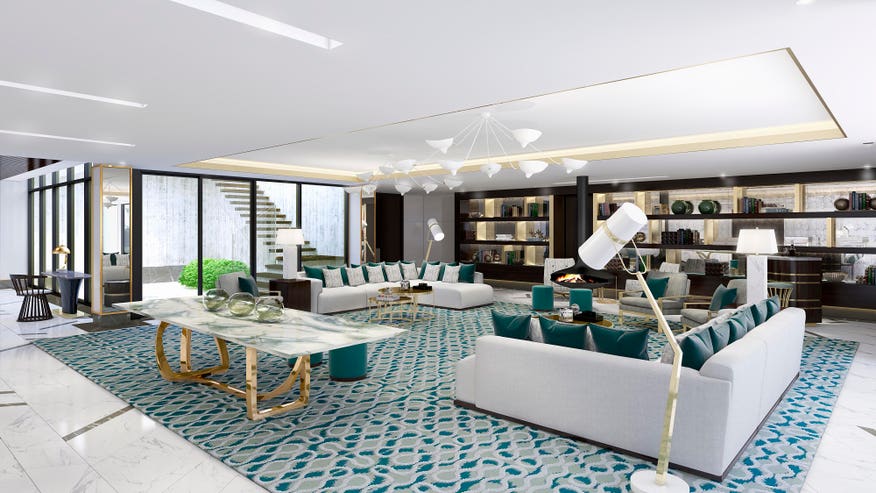 The British are coming—well one Brit is coming, to Los Angeles, specifically.
Vivienne Westwood is bringing her quirky, avant-gard style from the runway to the hotel room.
The Vivienne Westwood suite at The London West Hollywood is an extravagant two-level penthouse with two bedrooms, three bathrooms, a full kitchen, media room, dining room, grand salon and every amenity a world class fashionista—and a gaggle of friends—desires. And at 11,000 square feet, the penthouse will be the largest hotel suite in Los Angeles when completed.
"General Manager, Jeff Kulek was seeking an iconic, forward-thinking, luxury-oriented brand to add inspiration and a truly unique perspective to the hotel's largest penthouse suite," said West spokesman Bryan Barbier. 
"The Vivienne Westwood brand embodies all of these elements and was a natural fit and ideal partner for the London brand."
From the sofa cushions, to the upholstery, most of the fabrics were chosen from Westwood's iconic patterns. She also hand-picked the polished stone floors, rugs and custom furniture. But the crown jewel of this over-the-top suite is the private 5,000 square foot outdoor terrace with room for 300 guests.
Related Image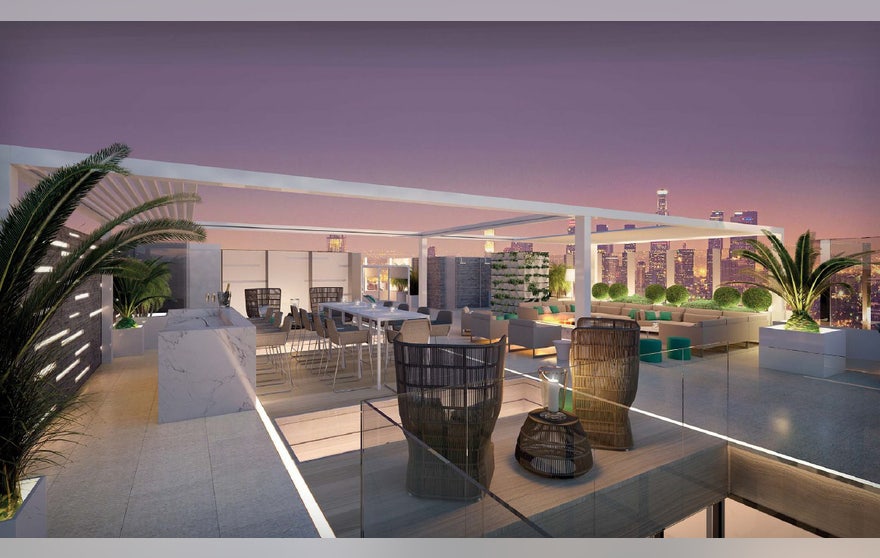 Expand / Contract
The outdoor terrace has room for 300 of your closest friends. (The London West Hollywood)
Barbier told FoxNews.com the suite already has several reservation requests even though it won't be officially completed until May 18. Guests receive a slew of "exclusive designer experiences" including one hour of private shopping at the Vivienne Westwood boutique in West Hollywood (there's a discount on any purchases) gift bags for him and her, and custom branded amenities in the suite.
But living in the lap of high-fashion luxury will cost more than an arm and a leg. One night in the Vivienne Westwood suite goes for $25,000. In addition to nightly stays, the suite can also be rented out for private functions.
And if you're coming in with a crew but a five-figure a-night price is just out of your budget, The London has several second-tier Metropolitan suites starting at a reasonable $2,500.