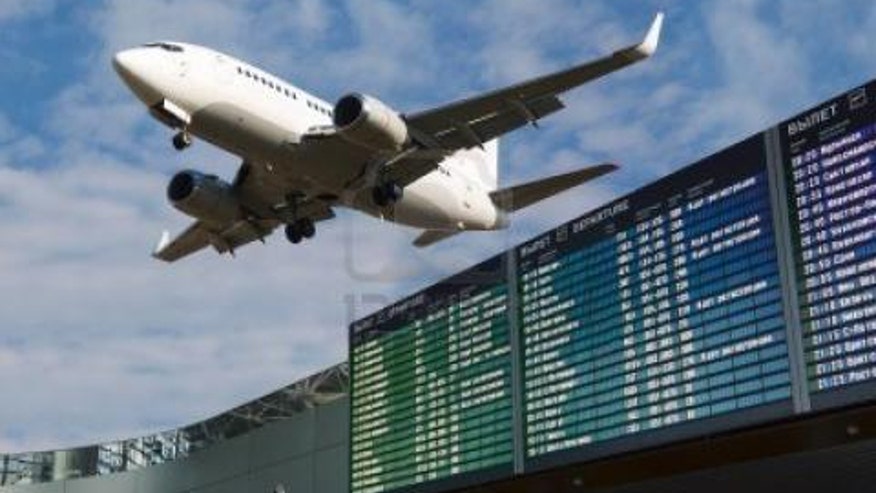 About 99.9 percent of the time, one gets on or off a commercial plane either by enclosed jetway or mobile staircase. Those are the rules. So when an Aero Contractors Airlines charter flight used a conventional ladder (like the one in your garage) to disembark passengers from a Boeing 737 at Bauchi Airport Saturday, officials felt compelled to investigate, The News Nigeria reported.
Dubbed the "Ladder of Shame," it has created an air of embarrassment around an airline that has the best safety record in Nigeria, according to The News.
Ladder of Life. Just imagine. A BIG national shame indeed. The pic. @dupekilla pic.twitter.com/fnRR0cLLMR

— Bountiful Blessing (@Clemsakin71) December 20, 2015
In a statement per The News, Senator Hadi Sirika, Minister of State for Aviation declared it a use of unauthorized equipment, inconsistent with the Nigeria Civil Aviation Regulations (NCARs) and International Civil Aviation Organization (ICAO) Standards and Recommended Practices (SARPS).
An investigation into the incident is intended to start the developing and implementing of measures that would prevent a recurrence of the unsafe and unacceptable procedure that expose passengers to high risk, as The News put it, adding that if the airline was found responsible, "the full weight of sanctions within extant laws and regulations would be applied on it."
The statement, per the News, relays Sirika's sentiments, stating, "the ministry will not shirk in its responsibility to ensure a safe and secure air transport services which (Sirika) views as sacrosanct."
But according to an Aero Contractors statement published by Daily Post Nigeria, it all came down to impatient fliers. The 34 passengers flew in from Abuja, but the air stairs "became unserviceable at the point of disembarkation," according to the airline. "Consequently against the airline's wish and operation safety guideline, the passengers used a ladder to disembark."
Aero Airlines asserts in the statement "although the airline crew tried to calm down the passengers to wait while the equipment was being fixed, the passengers insisted on their own volition to disembark."
More from TravelPulse
A Boatload of Reasons Why You Should Feel Secure on a Cruise Ship
Simple Ways for Holiday Fliers to Breeze Through Security
Best Cities to Celebrate New Year's in the US
Where Are Americans Traveling in 2016? Find Out Here
This Over-the-Top New Year's Eve Hotel Package Will Cost You $15K