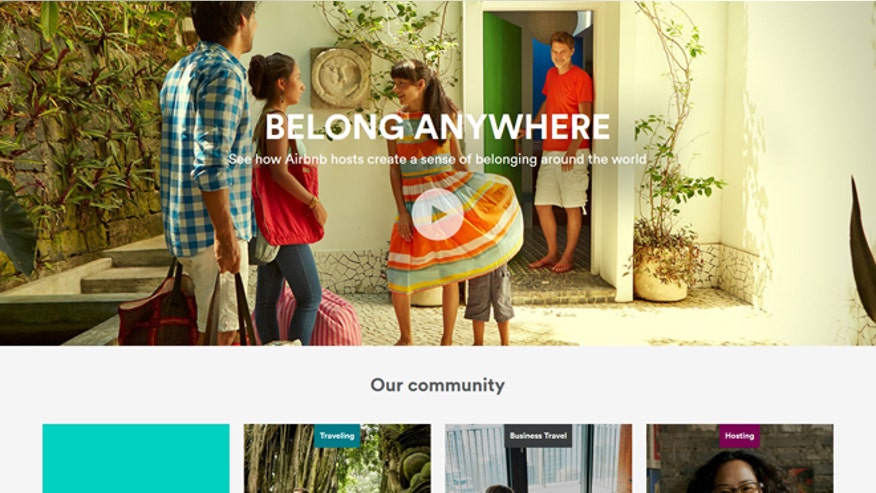 The rise of Airbnb, the online home rental company, is undeniable. More than 50 million guests have rented lodging through the site since it was launched in 2008. There are now more than 1.5 million listings on the site.
With that growth comes a serious question of safety and security. We've all heard the stories of Airbnb guests trashing rental properties or disturbing the neighbors. But now a horrifying story from an Airbnb traveler who says his host locked him in his room and sexually abused him has renters on edge over just how safe it is to rent a room from a complete stranger.
Don't be afraid to ask the renter questions or even to reach out to past guests for more information about their stay.
On July 4, Jacob Lopez was renting a room from an Airbnb host in Madrid when he says his host locked him in the apartment, began rattling knives in the kitchen and begged him to engage in sexual acts with him, according to the New York TImes.
Lopez frantically texted his mother back in the United States. She called the police station in Madrid but got no response. She called Airbnb, but she says they were unable to tell her exactly where her son was.
It's a traveler's worst nightmare, and while the Airbnb host denies the charges, it's not surprising that Airbnb renters can find themselves in scary situations when trusting that the information provided on the listing is correct.
 "Airbnb private rentals are different and more relaxed than staying in an established-branded hotel. I guess that's the allure and the fact that you can sometimes find a fabulous deal in a great location. But this story points out that making private arrangements can be hit and miss because of lack of oversight, quality control, and compliance with regulations designed to protect guests," says Chris McGoey, a commercial security expert.
 "In a hotel we take things for granted like a local direct-dial phone, an on-duty operator, and desk staff," he said.
Airbnb issued a statement about the Madrid case, saying it would change its security policies to allow renters to include an emergency contact on their profiles and make it easier to share their travel itineraries with friends and family.
"While the issue of sexual assault is a global challenge — and different laws in different countries impact what a web platform can do to help — there is nothing more important to us than the safety of our community," Airbnb said in a statement to Yahoo Travel on Monday.
"The weekend that this occurred, over 800,000 people stayed on Airbnb around the world, and 70,000 were staying on Airbnb in Spain. But even one incident is one too many, and while no industry has a 100 percent safety record, that's what we strive for," the company said. "This situation was unique. We realize we can learn a lot from this incident and we can do better. We are clarifying our policies so that our team will always contact law enforcement if we are made aware of an emergency situation in progress. Safety is our number one priority and we want to get our hosts and guests as much help as possible."
There are things you can do to make sure you're safe. Airbnb travelers can improve their own safety by letting other people know where they will be traveling and by having emergency contacts at the ready. Also, be sure to search for information about the renters online — and not just in the Airbnb comments section — for any complaints or red flags. Don't be afraid to ask the renter questions or even to reach out to past guests for more information about their stay.
 "The other lesson to be learned here is whenever you stay in a new place familiarize yourself with the environment and make at least a sketch of plan for emergencies (e.g. medical, natural disasters, police)," McGoey recommends. "It only takes a couple minutes of thought and asking the right questions."
Make sure you know the number for emergency services where you're staying.
Still, depending on where you're traveling, McGoey says, "if you are traveling alone it might be safer to stay in a branded hotel with 24-hour on-site management."
More from Yahoo! Travel
You Have to Watch This Amazing Video of the Aurora Borealis From Space
Star Wars Nerds Unite: 9 Things Disney Must Do in Its New Parks
10 Ways to Actually Stick to Your Travel Budget