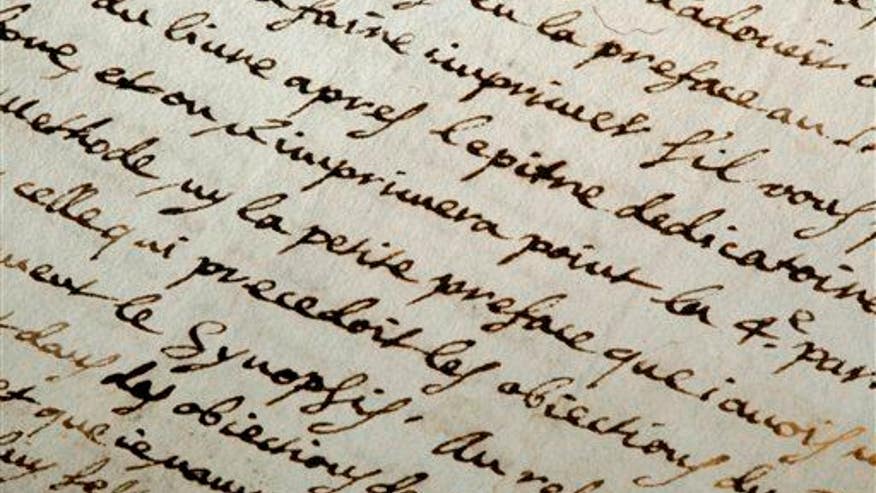 French mathematician and father of modern philosophy Rene Descartes is perhaps most famous for his phrase, "I think, therefore I am." But now French medical anthropologist and forensic expert Philippe Charlier is adding a layer of intrigue to the thinker's history.
Descartes died in Stockholm in 1650 at the age of 54, and as the study in the Lancet explains, his skull has been held by Paris' National Museum of Natural History since 1821.
After running scans on the skull using computed tomography, by which many thin slices of images are compiled to form a 3-D image, Charlier found a tumor measuring nearly 1 square inch in Descartes' right sinus, reports Phys.org.
The "osteoma," as it's called, didn't appear to bother Descartes, who never complained of typical symptoms of sinus tumors, which include weepy eyes, excess mucus, and an altered sense of smell.
And it didn't likely have anything to do with his death, which was reportedly due to pneumonia. But it was of considerable size and will likely be investigated further.
Charlier, for his part, has made a name for himself as a forensic scientist who has debunked several myths. Among them: that bone fragments in the Vatican's possession were those of Joan of Arc.
He determined they were actually from a cat and Egyptian mummy. Charlier also unlocked a mystery relating to French revolutionary Maximilien de Robespierre.
This article originally appeared on Newser: Descartes' Skull Reveals Secret About His Life
More From Newser