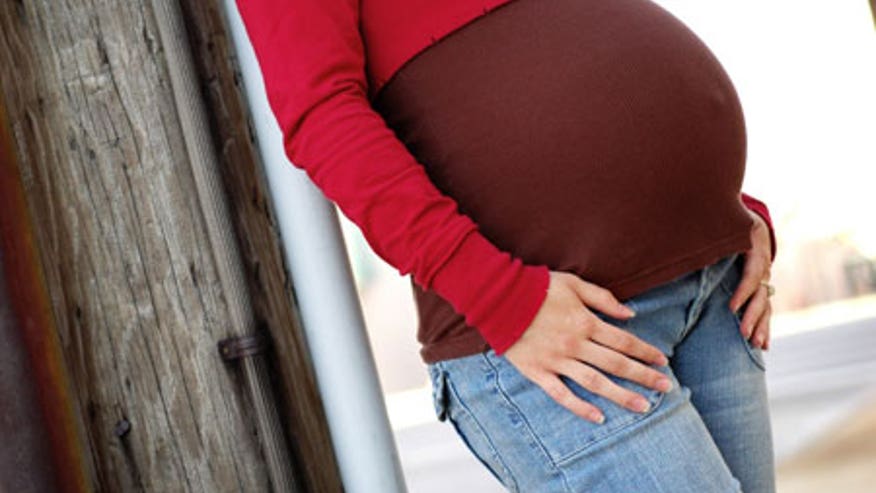 The string of "I didn't know I was pregnant until I gave birth" stories continues. The latest is out of Risca, Wales, and involves 24-year-old Clare Evans.
After experiencing stomach pains she called an off-hours hotline, which advised her that it could be a kidney infection. She then called her doctor's office and was told to come in later that day; when she arrived, she was asked to provide a urine sample.
"But when I went to the toilet, my waters broke," she says. A doctor quickly checked her and was able to see the baby's head, reports the South Wales Argus.
Evans was not only pregnant, she was about to give birth. Evans was 9cm dilated, and gave birth 30 minutes later, at 1:24pm on Oct. 6.
The 6-pound, 12-ounce Erin Louise Roberts was the first baby to be born at the doctors' office in its 30 years of operation. The BBC reports it's the first child for Evans, who, as she put it on Facebook, "didn't have a clue she was there"—no morning sickness, and not even a bump.
But the surprise has been a great one for Evans, who says, "I love motherhood, even though it was completely unexpected I wouldn't change it for the world." (Earlier this month, an Iowa woman who was also experiencing a mystery stomach pain gave birth to rare twins.)
This article originally appeared on Newser: Woman's Kidney Infection Actually a 6-Pound Baby
More From Newser