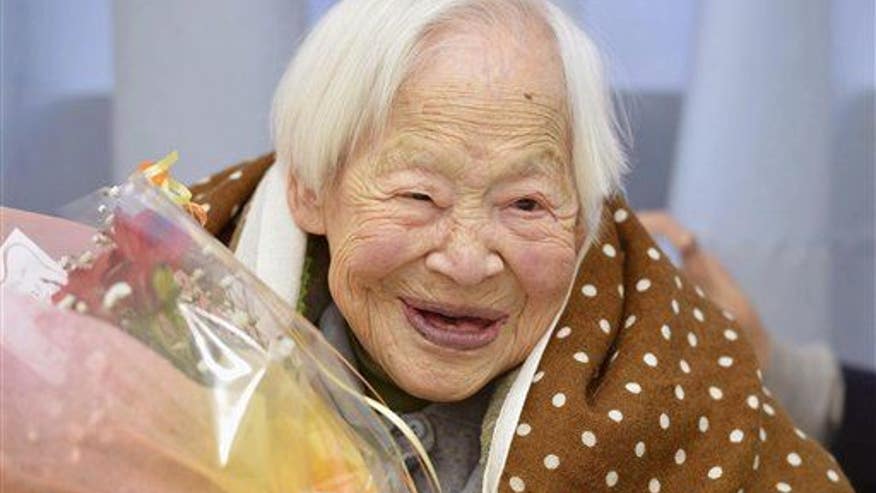 Making it to 100 is a huge feat—only 1 in 5,000 Americans do. But making it to 110 (and gaining the title supercentenarian) is thousands of times harder—only 1 in 5 million do, according to Time.
The volunteer-based Gerontology Research Group has been tracking these elderly elite, of which there are currently a confirmed 72, since 1990, and has published the list online for about 15 years.
They call it Table E, and 97.2% of the people on it are women. And while the oldest living person is Misao Okawa of Osaka, Japan, the second oldest is American Gertrude Weaver, an Arkansan who celebrated her 116th birthday on, of all days, the 4th of July.
(Okawa has her beat by 121 days.) The researchers tell Smithsonian that it's a challenge to maintain the list because so many try to get on it who don't have the documents to confirm their age, or who are making false claims, like the Turkish man who tried to assume his dead—and 10 years older—brother's identity.
The group has 40 volunteers around the globe who work to suss out and confirm the supercentenarians. As part of the vetting process, the alleged supercentenarian must present two to three age-proving documents, like a birth or baptismal certificate, and a current photo ID granted by an "unbiased government agency." These requirements pose a problem in places like Africa, China, and India, whose governments didn't keep birth records in the 1800s; Table E currently contains no one from those locations, though the group expects that to change.
(Check out why the man Bolivia claims to be 123 likely isn't.)
More From Newser