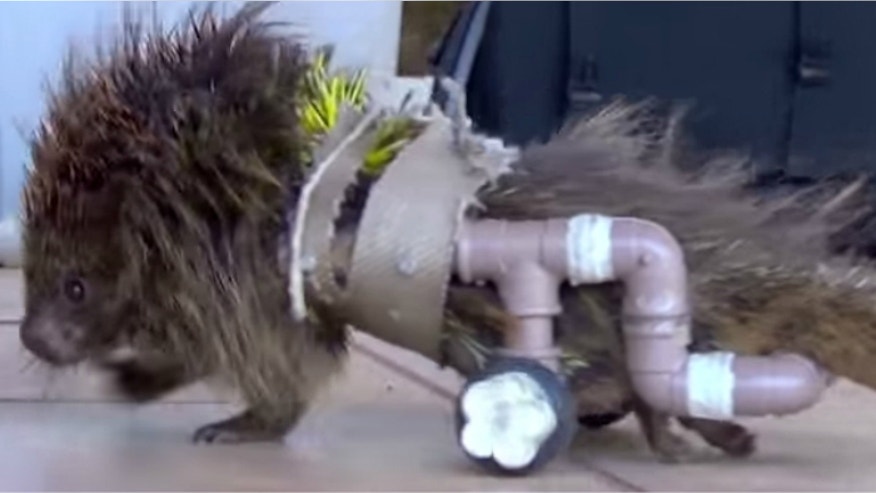 A paraplegic porcupine in Brazil is getting by with a little help from his friends.
According to a report in Metro, the disabled rodent, who lives at Piracicaba Municipal Zoo in Sao Paulo, is moving around thanks to a DIY wheelchair.  The porcupine was about to be put down when an intern for the zoo came up with the invention.
Costing less than $5 to make, the wheelchair consists of plastic plumbing pipes, a sling to take weight off the porcupine's lower body, and wheels in place of legs.
"We have two veterinary medicine interns, and one of them had seen a chair for dogs made of the same material on YouTube," said Paula Cendrowicz de Sousa, of Piracicaba Zoo.
Environmental police – who rescued the female porcupine – believed she suffered a spinal cord injury after falling from a roof.  However, Marianna Cury, director of Piracicaba Zoo, believes the animal may have been beaten intentionally.
"We suspect that the female has taken a stick in the back, because the species is used to climbing trees or other high places," she said.
The now-mobile creature is getting used to its new contraption in an isolated room before joining the other animals in the zoo.