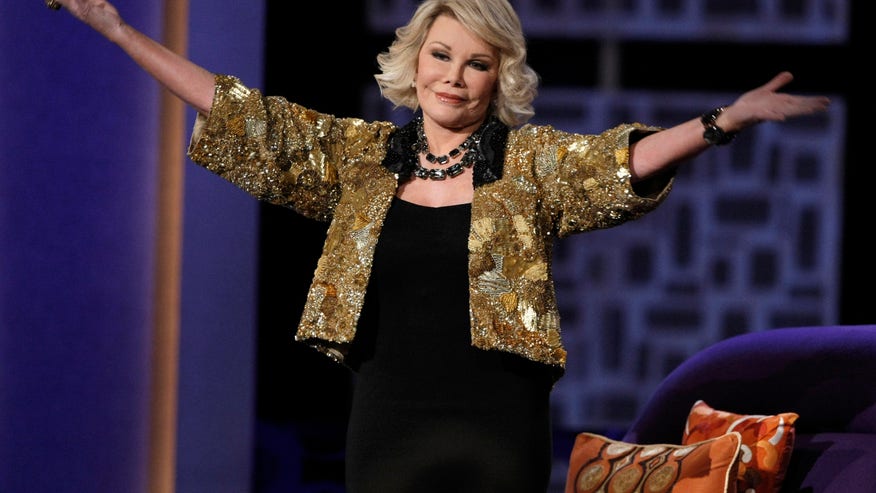 The doctor who performed the endoscopy on Joan Rivers during which she suffered fatal cardiac arrest reportedly has stepped down.
Dr. Lawrence Cohen, the medical director of Yorkville Endoscopy, where 81-year-old Rivers was undergoing a minor throat procedure, was asked to leave the facility, ABC News reports.
Sources told the news station that Cohen allowed an unaffiliated specialist who was not authorized to practice at Yorkville to examine Rivers.
The State Health Department has sent officials to investigate Yorkville Endoscopy. Meanwhile, both the State Health Department and the New York City Medical Examiner's Office are still investigating the cause of Rivers' death. The Medical Examiner's Office stated that "further studies were needed to determine why the comedian died."
Rivers went into cardiac arrest on Aug. 28, and was placed on life support at New York's Mount Sinai Hospital. Rivers died on Sept. 5.