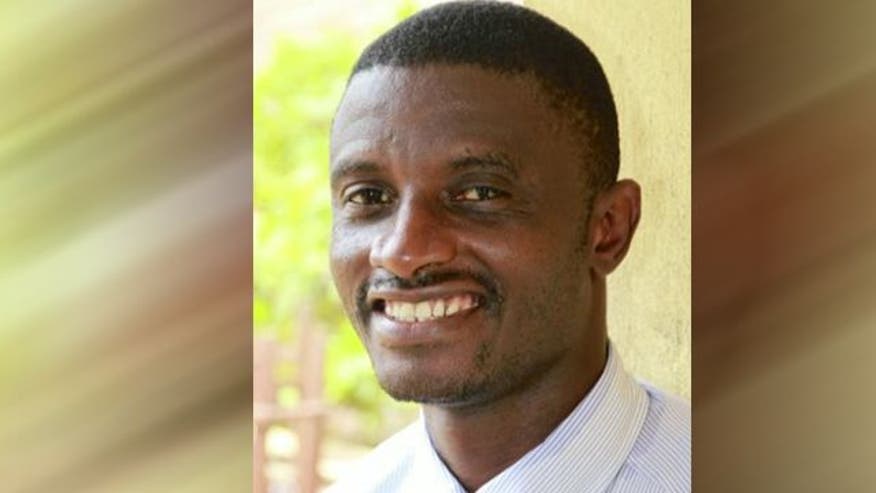 The Sierra Leone doctor who contracted Ebola while working in the country arrived Saturday in the United States for treatment at a biocontainment unit where two others have been treated successfully.
Dr. Martin Salia, who was diagnosed with Ebola on Monday, landed at Eppley Airfield in Omaha on Saturday afternoon and was being transported to the Nebraska Medical Center.
A spokesman for the center told Fox News Radio that Salia is "critically ill" and possibly sicker than anybody else who has been successfully treated in the U.S. for Ebola.
The 44-year-old Salia will be the 10th person with Ebola to receive treatment in the U.S.
The surgeon is a Sierra Leone citizen and a permanent resident of the U.S., living in Maryland.
An Ebola outbreak has killed more than 5,100 people this year in the West African countries of Guinea, Liberia and Sierra Leone. And there is growing concern about an outbreak in the neighbor Republic of Mali.
One person is known to have died in the U.S. this year from the virus — Thomas Eric Duncan.
The 45-year-old Duncan, a Liberian national visiting from the United States, died Oct. 8 while being treated at the Texas Health Presbyterian Hospital, in Dallas.
The State Department said Saturday that the U.S. is "facilitating the medical evacuation of a U.S. lawful permanent resident" using protocols developed by the Centers for Disease Control and Prevention.
The department also said the evacuation is at the request of Salia's wife, a U.S. citizen and Maryland resident, who has agreed to reimburse the U.S. government for any expense. 
"Just as we have done in previous cases, every precaution is being taken to ensure the evacuation is completed safely and securely, that critical care is provided en route, and that strict isolation is maintained," said department spokeswoman Jen Psaki.
The Associated Press contributed to this report.