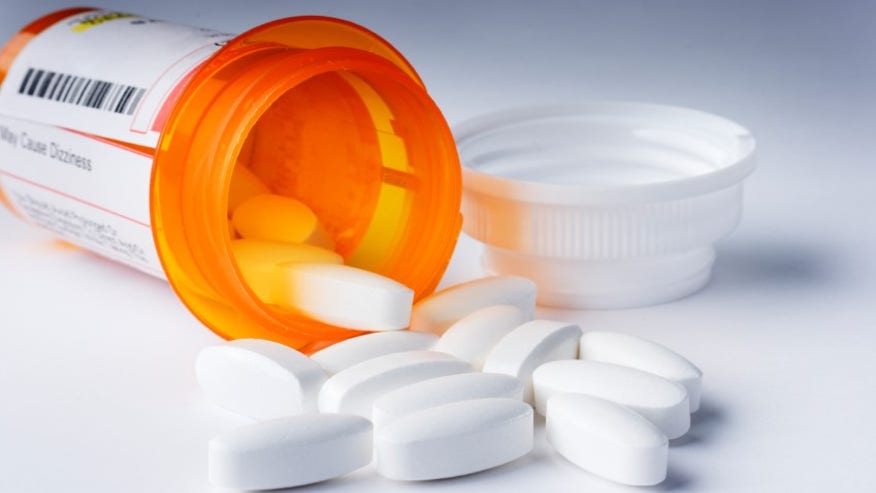 Pregnancy can be an emotional roller coaster for any woman, but if you have depression, anxiety or a mood disorder, those nine months can be especially tough. Although anti-depressant medications may have helped you before, experts agree they can be risky for both you and your baby.
Here, find out what the latest research shows and what you should consider before taking  your next dose.
Stats on depression and pregnancy
Approximately 10 to 20 percent of pregnant women are diagnosed with depression and up to 13 percent take antidepressants during pregnancy, according to a recent study published in The New England Journal of Medicine.
Once believed to be protective against depression and anxiety, pregnancy can actually make symptoms worse. In fact, 52 percent of women said their symptoms increased during pregnancy, according to a poll by the Anxiety and Depression Association of America. Oftentimes, the first time a woman is diagnosed is during pregnancy, said Dr. Sheryl Ross, an OB-GYN at Providence Saint John's Health Center in Santa Monica, Calif.
Depression not only affects women, but it also has a profound effect on babies in utero. In fact, a study in the journal Infant Behavior and Development found that babies born to depressed moms are more irritable, less active and attentive, and have fewer facial expressions than babies born to moms without depression.
Risks of antidepressant use
The risk for miscarriage during the first trimester in any pregnancy is already high—about 15 to 20 percent—but antidepressant use can elevate that risk to 68 percent, one study showed.
"We're being a lot more careful about allowing women to use antidepressants," Ross said.
Antidepressants have also been linked to heart and birth defects. What's more, a recent report in the journal BMJ found that pregnant women who took selective serotonin reuptake inhibitors (SSRIs) during their last trimester had a low absolute— but still significant— risk for persistent pulmonary hypertension, a potentially serious condition in newborns.
Another concern is newborn behavioral syndrome, which affects up to 30 percent of babies. A review in the journal Human Reproduction found that babies who were exposed to SSRIs in late pregnancy are also more likely to have the condition, which can cause jitteriness, irritability and feeding difficulties. In more severe cases, seizures and breathing difficulties can occur as well.
Another recent study in the journal Molecular Psychiatry found that exposure does not increase a child's risk for  autism but the risk remains high for attention-deficit hyperactivity disorder (ADHD).
Antidepressant use during pregnancy also increases the chances for preeclampsia, preterm labor, high blood pressure, and low birth weight babies.
Weighing the benefits
"We know that stress is bad for the fetus, so we don't want mom to be under stress if possible," said Dr. Laura Kunkel, associate professor of psychiatry at Stony Brook University School of Medicine. "For every family I meet, my goal is to allow them to make an educated choice and to assess the risks and benefits."
For women with mild depression, experts agree that regular visits with a therapist can usually help women manage their symptoms.
For women with severe depression or mood disorders, however, taking antidepressants is usually non-negotiable.
"Often times, the benefits outweigh the risks," Ross said.  "It's important to have a healthy mom who can care for her growing baby."
Yet, for those women who fall somewhere in-between and suffer from moderate depression, striking a balance can be tricky— especially because they may turn to cigarettes, alcohol or drugs to cope.  
"I think it's better [for a woman] to self-soothe with the right medication if [she] can't do it herself," Ross said.
The  severity of depression also affects treatment. Some women may choose to avoid antidepressants altogether, others avoid them only during the first trimester and others will stay on a low dose throughout their pregnancies. Another option is to start taking medication six weeks before their due date to manage postpartum depression, which is common in women who already suffer from depression.
Regardless of when a woman decides to take antidepressants, a perinatologist should evaluate and monitor her throughout her pregnancies.
"In every trimester, you're having a new discussion," Ross said.  
The decision to take antidepressants during pregnancy is up to you and your doctor and being informed will help you make the best decision for you.
 
Julie Revelant is a freelance writer and copywriter specializing in parenting, health, healthcare, nutrition, food and women's issues. She's also a mom of two. Learn more about Julie at revelantwriting.com.