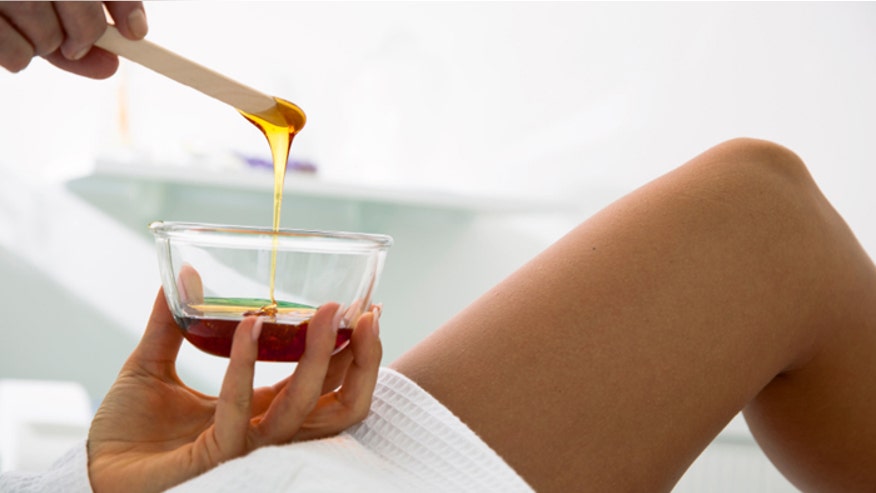 Every woman wants silky, smooth skin, but a growing number of men also care about unwanted hair. According to a recent report by market research firm Multi-sponsor  Surveys, 26 percent of baby boomers and 44 percent of Generation Xers admit to "manscaping," or removing hair below the neck.
Shaving and depilatories are quick ways to get rid of unwanted hair but they can cause irritation and redness and regrowth is quick. Instead, experts say there are better options that are safe, nearly pain-free, have fewer side effects and better results. Here are four.
1. Diode laser hair removal
The gold standard in laser hair removal is the LightSheer Diode, according to Dr. Doris J. Day, a clinical associate professor of dermatology at New York University and author of "Forget the Facelift." The laser works by targeting the pigment at the base of the follicle so it works best on those with dark hair and light skin.
Another laser option is the LightSheer Duet, which covers a larger area and doesn't require a messy gel so an entire leg or back can be treated in as little as 15 minutes.
Spas offer laser hair removal but a physician's office is ideal because the doctor can oversee your treatment and the training of the estheticians to minimize risk, make adjustments and manage side effects.
"The treatments are safe but they have to be done properly," Day said.
There are also at-home devices but they're better for touch-ups even though they're designed to be safe, Day said.
Cost: $100 to $500 per session.
What you should know: The FDA approves laser hair removal devices for permanent hair reduction, not removal, so you may see regrowth or some stragglers. You'll need 4 to 6 treatments or more, depending on the part of the body.
2. Sugaring
Cream, honey and hard wax work but they can all cause burning, skin damage, premature aging, and pigmentation. Sugar wax, which is made of sugar, water, lemon juice, and glycerin, is a natural alternative that is just as effective, said Natashah Torki, beauty director for Beauty by Dolly, a hair removal studio in San Diego, Calif.
Sugar wax can be used at room temperature and only adheres to the hair so it doesn't remove the top layer of skin. It's still painful or uncomfortable just like traditional wax, but there's no burning sensation afterward and redness and ingrown hairs are minimal.
Cost: $15 and up.  
What you should know: Sugaring works on any part of the body but it's best for the neck down. Regrowth time varies, but 4 to 6 weeks in between sessions is typical.
3. Threading
Threading is the most common form of hair removal in the Middle East and India. Compared to waxing, it's less abrasive, not as painful and more precise. Using a piece of thread, the esthetician twists and rolls the thread to quickly remove each hair or an entire row of hairs from the root. Threading can be done on short hairs and regrowth is finer. Threading is usually used on the eyebrows, but can also be done on the chin, nostrils, upper lip and ears and to even out a man's beard, Torki said.
Cost: Approximately $7 and up, depending on location.
What you should know: Regrowth varies but 4 to 6 weeks between sessions is typical.  
4. Electrolysis
Electrolysis uses a tiny needle to deliver a shortwave radio frequency to the hair follicle to destroy it. It can be used on all hair and skin colors, including white or blonde, fine textures and on facial hair.
Cost: Approximately $80-$100 per session, depending on the duration of the session.
What you should know: The FDA considers electrolysis a permanent hair removal method.  Four to 6 treatments are typical but more may be necessary, depending on a variety of factors like the amount of hair, hormones and other hair removal methods that were used. The amount of discomfort or pain varies but a mild topical anesthetic may help. Be sure to ask the electrologist about her certification and license to reduce the risk for infection and scarring.
Julie Revelant is a freelance writer and copywriter specializing in parenting, health, healthcare, nutrition, food and women's issues. She's also a mom of two. Learn more about Julie at revelantwriting.com.