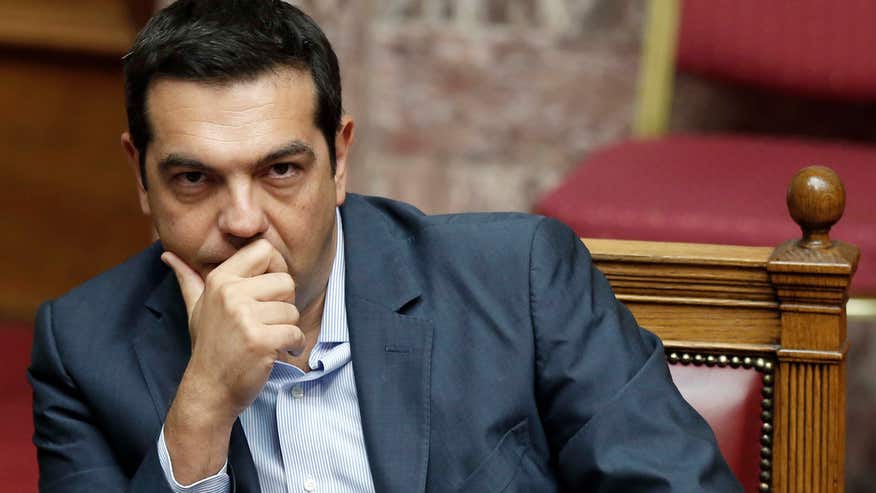 ATHENS, Greece –  Greek lawmakers have approved their country's draft third bailout in a parliamentary vote that relied on opposition party support and saw the government coalition suffer significant dissent.
Friday morning's vote came after a marathon all-night session marked by procedural delays and acrimonious debate over the three-year, about $93 billion rescue package that includes harsh spending cuts and tax hikes.
Prime Minister Alexis Tsipras has come under intense criticism from hardliners within his own radical left Syriza party for capitulating to creditor demands to introduce the austerity measures, many of whom voted against the bill. The discord is threatening to split his party and could lead to early elections.
Greece needed to pass the bill ahead of a meeting of eurozone finance ministers' meeting in Brussels Friday afternoon.