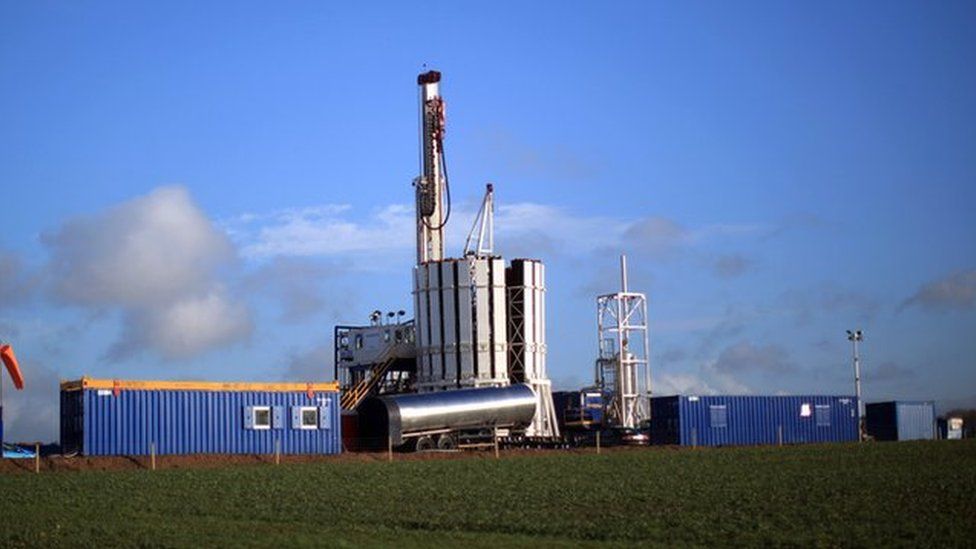 The Oil & Gas Authority (OGA) – the UK's oil and gas regulator – has announced that 27 blocks of land will be formally offered to fracking companies for exploration.
The exploration blocks include areas in the Midlands and the North East.
A second group of 132 further blocks could be granted following a consultation.
It comes after Energy Secretary Amber Rudd said planning decisions on fracking would be speeded up.
The blocks of land, which are typically 10 sq-km, include areas near Lincoln, Nottingham, Sheffield and Preston.
Firms including Ineos have been given the exclusive right to explore for oil and gas, including fracking.
However, whether exploration can actually go ahead is subject to local planning consent.
UK Energy Minister Lord Bourne said: "Keeping the lights on and powering the economy is not negotiable, and these industries will play a key part in providing secure and reliable energy to UK homes and businesses for decades to come."
But Greenpeace campaigner Daisy Sands said that the award of the licences was "the starting gun to the fight for the future of our countryside".
"Hundreds of battles will spring up to defend our rural landscapes from the pollution, noise and drilling rigs that come with fracking."
Ineos said it had been given three new shale gas exploration licences covering an area of approximately 250 sq-km in the East Midlands.
"This is a further significant step for Ineos in its plan to become the leading player in the UK shale gas industry," it said in a statement.