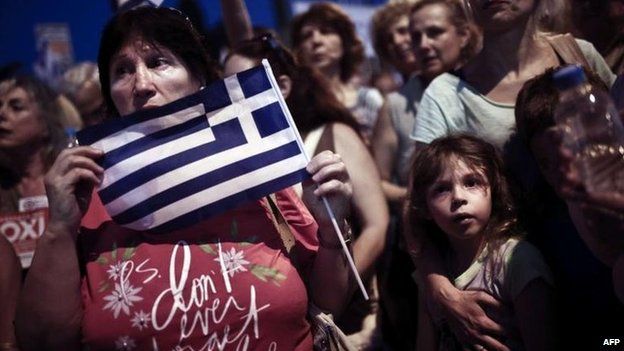 (Noon): Shares in London and across Europe have continued to fall, with Greece expected to fail to make a payment to the IMF.
Greece's bailout deal ends on Tuesday, as it faces a deadline to repay a €1.6bn (£1.1bn) loan to the IMF.
The FTSE 100 was down 40.75 points, or 0.6%, at 6,579.73.
Shares had rallied on reports of talks taking place over whether Greece could accept an offer by creditors allowing it to repay part of its debt.
Greek media said one of Greece's creditors made a last-minute proposal of reforms on Monday.
The news briefly pushed the German and French stock markets into positive territory. However, the rally was short-lived.
During lunchtime trade, Germany's Dax index was down 0.4%, while in France the Cac 40 index was 0.3% lower.
On the currency markets, the euro fell 0.6% against the dollar to $1.1173. The euro had fallen to a four-week low of $1.0955 on Monday before recovering to above the $1.12 mark.
The pound rose 0.45% against the euro to €1.4055 but fell 0.2% against the dollar to $1.5711.
Supermarket shares
Among individual shares on the London market, the supermarket sector came under focus following the latest survey of the sector.
Shares in Tesco fell 2.5% while Sainsbury's dropped 2.3% after the latest Kantar Worldpanel survey found both had seen sales fall 1.3% in the 12 weeks to 21 June.
Shares in Ocado were down 0.8% following the online grocer's latest results.
Ocado reported pre-tax profits of £7.2m for the half-year to 17 May, down slightly from £7.5m a year earlier, with gross sales up 15.7% to £511.9m.
The company also said it hoped to sign a deal to sell its technology to overseas retailers by the end of the year.