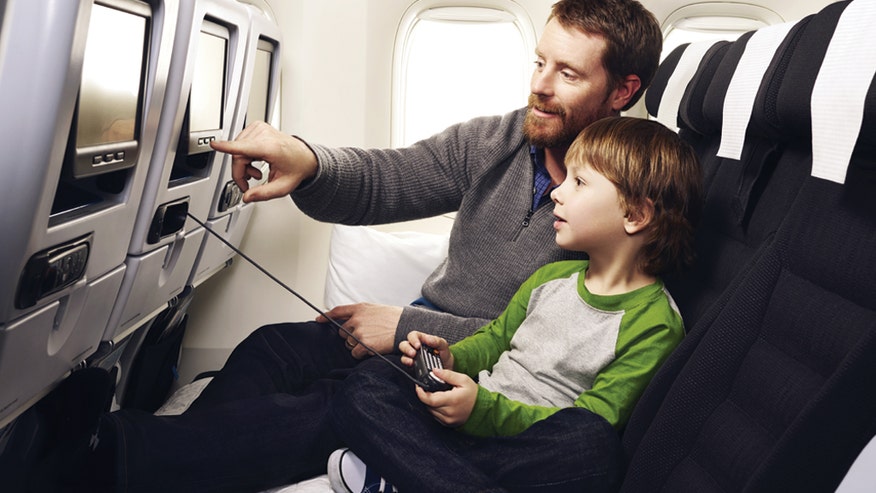 Jet setters have a wide array of carriers to choose from these days, but one airline soars above the rest.
Air New Zealand has been named the best airline 2016 by AirlineRatings.com in their annual Airline Excellence Awards. The Kiwi carrier was lauded as an "industry trendsetter," praised for its in-flight innovations, customer service and advanced seating options.
"The innovation at Air New Zealand continues to dazzle and the airline has rolled out some stunning new technology including innovative tracking of unaccompanied children and a wonderful App to get you a prefect cup of coffee before your flight," said AirlineRatings.com Editor-in-Chief Geoffrey Thomas.
In addition to its comical commercials featuring Hobbits and Sports Illustrated models, Air New Zealand was also applauded for pioneering new seat technology like the Premium Economy Spaceseat, designed so the person in front can't lean into a passenger's space, and the Skycouch, which is a row of three economy seats with footrests that lift up to create a flexible space for young families or couples traveling together.
It's a good year to travel down under. Australia's Qantas snagged second place on the overall Excellence list. AirlineRatings.com pointed to such customer-friendly innovations as upgrading lounges in Los Angeles and Hong Kong, great access to broadband Internet and four main meal options for economy travelers.
No U.S. based carriers reached the top 10 list.
AirlineRatings.com also released top winners in specialized categories.
Best Luxury Travel – Etihad Airways and Singapore
Both airlines were applauded for their luxurious First and Business class cabins.
Best Economy Class – Air New Zealand
Best Low Cost Airlines – Virgin America (The Americas), Scoot (Asia/Pacific), Kulula.com (Middle-East/Africa) and Norwegian (Europe).
Best Food – Qantas
Best In-Flight Entertainment – Singapore Airlines
AirlineRatings.com's top 10 airlines for 2016
1. Air New Zealand
2. Qantas
3. Etihad
4. Cathay Pacific
5. Singapore Airlines
6. Emirates
7. EVA Air
8. Virgin Atlantic/Virgin Australia
9. All Nippon Airways
10. Lufthansa