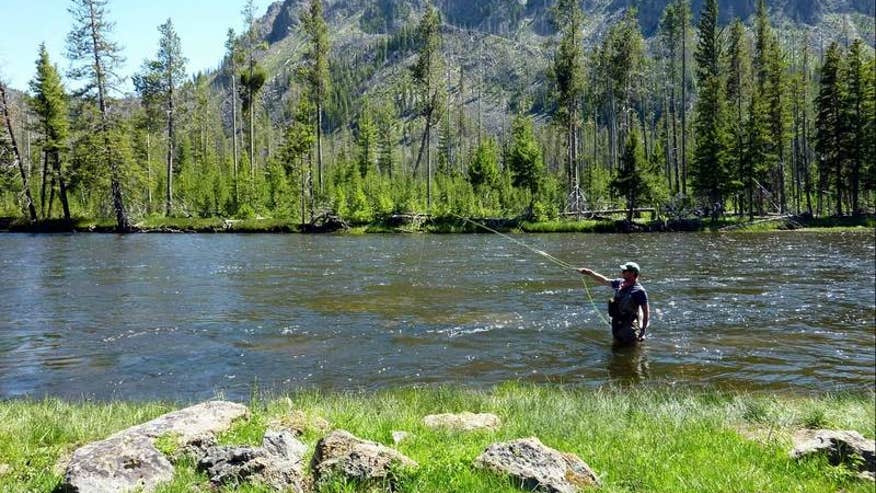 Budget Travelers know it's possible to have an amazing summer vacation without breaking the bank. Here, we've rounded up world-class, affordable beaches, national parks, mountains, and big-city blowouts—all within the continental U.S.
Yellowstone National Park
Yellowstone National Park, covering parts of Idaho, Montana, and Wyoming, is best known for the Old Faithful geyser, which won't disappoint with its spectacular display, Yellowstone is also home to 1,000 miles of hiking trails, 67 species of mammals (including bears, moose, and, thanks to a successful reintroduction in 1995, more than 300 wolves), and ranger programs such as walks, hikes, and campfire programs that can help you get the most out of this crown jewel of the national park system. Yellowstone is a wildly popular national park, but you can find a wide range of lodgings, including some with budget-minded rates, at yellowstonenationalparklodges.com.
Myrtle Beach
Myrtle Beach, South Carolina, with its miles of sand, wildly popular boardwalk, charter fishing expeditions, and Ripley's Aquarium (where you can get nose-to-nose with sharks), will keep you busy while the sun shines, and its world-class eateries roll out an irresistible southern-style welcome with local micro-brews, seafood buffets, and oceanfront tables. The sun rising over Myrtle Beach is a sight few travelers can forget. Families love the array of activities and friendly atmosphere at this oceanside escape. We love Myrtle Beach Seaside Resorts for their great locations and rates.
Great Smoky Mountains National Park
America's most popular national park, a major theme park, and miles of trails and streams for a reasonable price? Yep. Head to the Great Smoky Mountains National Park, in North Carolina and Tennessee, for fishing, hiking, and scenic drives like the six-mile Roaring Fork Motor Nature Trail. While you're visiting the Great Smoky Mountains, don't forget to spend at least one day at 150-acre Dollywood for authentic Tennessee music, food, and, of course, thrill rides such as the Wild Eagle, Mystery Mine, and River Rush roller coaster. The Park Vista DoubleTree in Gatlinburg, Tennessee, provides good access to both the national park and Dollywood, and features two restaurants, an indoor pool, and mountain views (doubletree3.hilton.com).
Chicago
A major American city that is as affordable as it is friendly, Chicago welcomes visitors from every corner of the world with its second-to-none theater, improv comedy such as Second City, blues venues such as House of Blues, and its rollicking Navy Pier along Lake Michigan. Chicago's unparalleled Art Institute museum (where you'll find Edward Hopper's moody diner painting, Nighthawks, and Georges Serraut's ground-breaking pointillist masterpiece, A Sunday Afternoon on the Island of La Grande Jatte) is a must-see. The Allerton Hotel on Magnificent Mile is smack in the middle of a shopper's mecca and evokes the spirit of 1920s Chicago (theallertonhotel.com).
Mammoth Cave National Park
If natural history with an air of mystery is your thing, Mammoth Cave National Park, Kentucky, may be your perfect summer vacation. The world's longest cave system, these limestone caverns can be navigated with the help of park rangers, and programs range from the tried-and-true, one-of-a-kind major paths (ideal for all ages and interest levels) to muddier, darker options that the more adventurous among you will revel in. This time of year, lodging near the park tends to fill up, but you can still find affordable options a short drive away. Super 8 Munford is about a half-hour drive from the park.
Check out more great domestic trips for families on a budget.
More from Budget Travel
38 Most Inspiring Travel Quotes of All Time
Where to Find the World's Best Pizza