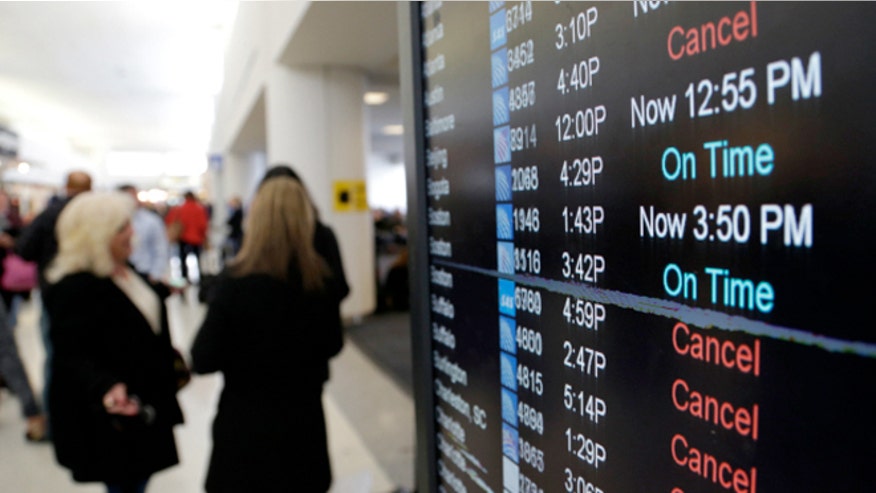 These airports might not be worst in the world, but when it comes to air travel this winter, try to avoid flying through these airports and hubs.
According to travel site Hopper, skip Fort Lauderdale and Denver, bypass Newark and don't even think about flying through Chicago's O'Hare which all see more than a third of their flights delayed during winter months.
The official list covers 20 of America's busiest airports with some unlikely offenders. 
Chicago's O'Hare came out on top with a whopping 42 percent of all flights experiencing some type of delay. Four Florida airports make the top 10, as the spike in travelers on warm weather getaways brings the crowds. Adding to delays in Florida is that many of the incoming flights are originating from cities that typically get hit with storms.
But there's hope.  If you're looking for a warm weather getaway, but don't want to deal with stressful travel situations, consider Hawaii. Honolulu is ranked last, experiencing a flight delay rate of just 14 percent.
Hopper analyzed its flight data information as well as delay statistics from the Bureau of Transportation Statistics from 2014 to predict the busiest airports from Dec. 2014 through March 2015. These airports account for about 75 percent of all flight searches. 
Check out the full list and map below.  The larger the dot, the busier the airport is. Color ranges closer to red, expect a higher frequency of delays.  Are you likely to experience a travel delay this winter?