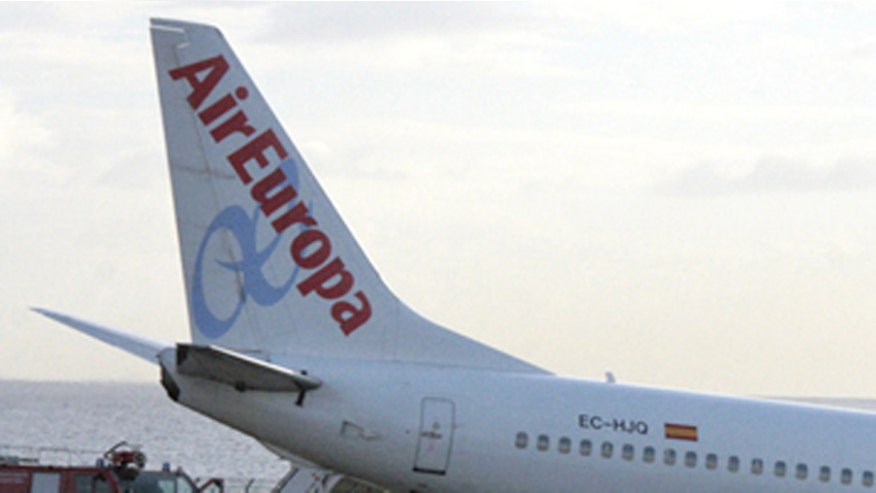 There are a lot of things you have to pay for that are perfectly logical – goods, services, clothing, food, etc. – and a lot of things you pay for that might seem somewhat illogical – a college application, for instance.
This is a new one and decidedly on the illogical side of the ledger.
Spanish low-cost airline Air Europa Express is under fire for charging job candidates a fee to submit their applications for positions with the carrier and a subsequent interview. The cost? Sixty euros ($65) for 100 pilot and 150 cabin crew positions. The furor? The demand for a surcharge to submit an application comes at a time when Spain is experiencing 21 percent unemployment.
"Charging for an evaluation of candidates is inadmissible," the pilots' association, Copac, said in a statement, calling it an "unlawful attack on the principles of equal opportunities and non-discrimination in the labor market," according to The Telegraph.
Air Europa Express began flying last week between Valencia and Palma de Mallorca in Spain with plans to expand to other domestic and European routes. According to the paper, a spokesman for Globalia, which owns Air Europa, said the company had no comment on the surcharge to submit an application, only admitting that it was conducting interviews for the available positions.
But a spokesperson for the trade organization Unión Sindical Obrera (USO) said he has seen an email in which the airline asks for the 60 euros to accompany the job application.
 "If they asked for 60 euros this time, what may they charge the next time?" USO spokesperson Isaac Valero told The Telegraph. "Faced with an ever more precarious labor market with over 20 percent of the active population out of work, this is clearly a disgraceful and abusive new measure which only contributes to making it harder for people to access employment."
More from TravelPulse:
Napa Valley Is Ready to Welcome Football Fans
New York Finally Experiences First Flow Of Free Wi-Fi With LinkNYC
More Airlines Dropping Fuel Surcharges
5 More Wave Season Cruise Deals