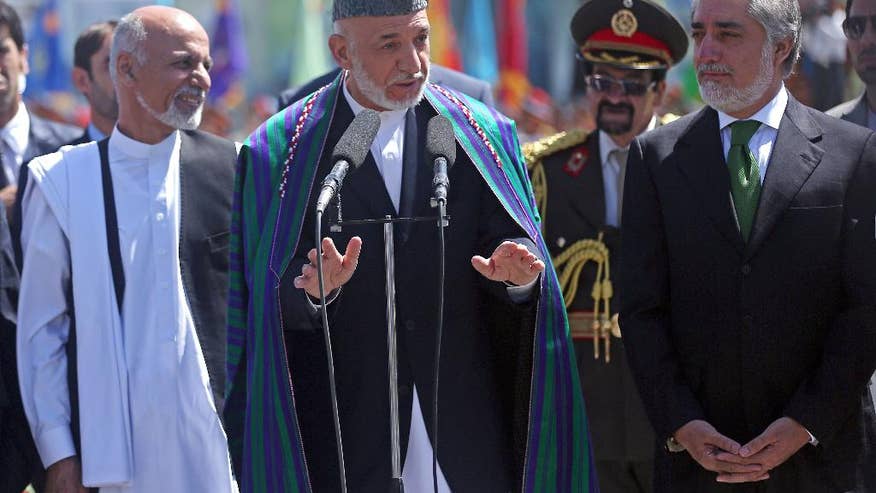 KABUL, Afghanistan –  Afghanistan ordered a New York Times journalist Wednesday to leave the country in 24 hours and barred him from returning over a story he wrote saying that a group of officials were considering seizing power because of the impasse over who won its recent presidential election, the attorney general's office said in a statement.
The attorney general's office called Matthew Rosenberg, 40, into their office Tuesday and asked him to reveal his sources, which he refused to do, the Times reported. On Wednesday, the attorney general's office said the story threatened Afghanistan's stability and security, announcing that he was being expelled. The statement suggested that the reporting, which relied largely on unnamed sources, was fabricated.
The Afghan Foreign Affairs Ministry and security agencies had been notified of the expulsion, the statement said.
A story on the newspaper's website Wednesday said it was "appalled" by the government's decision to expel Rosenberg and stood by his story.
"Matt is a terrific reporter who reported an accurate story," said Dean Baquet, the newspaper's executive editor. "He was perfectly willing to talk to the Afghan government but obviously wasn't going to reveal his sources."
President Hamid Karzai's spokesman, Aimal Faizi, said Rosenberg's ejection came from the "clear fabrication" in his story, which amounted to an attempt to undermine the security and stability of the country. He said the government had complained to the newspaper over previous stories.
Afghanistan held presidential elections on April 6 to elect Karzai's successor. A runoff followed on June 14 between former Foreign Minister Abdullah Abdullah and former Finance Minister Ashraf Ghani Ahmadzai. Abdullah received the most votes in the first round but failed to clear the 50 percent barrier needed to win outright. Preliminary results indicated that Ahmadzai was ahead in the runoff but both men claimed fraud. The results are now being audited.
The crisis has tested Afghanistan's fragile democracy and threatened to incite violence at a time when the country is struggling with a rising insurgency and a troubled economy.
Rosenberg's story in the Times said some officials with ties to the security forces were "threatening to seize power." The newspaper reported that powerful figures in the government were discussing forming an interim government as a way to rescue the country from the impasse following the election.