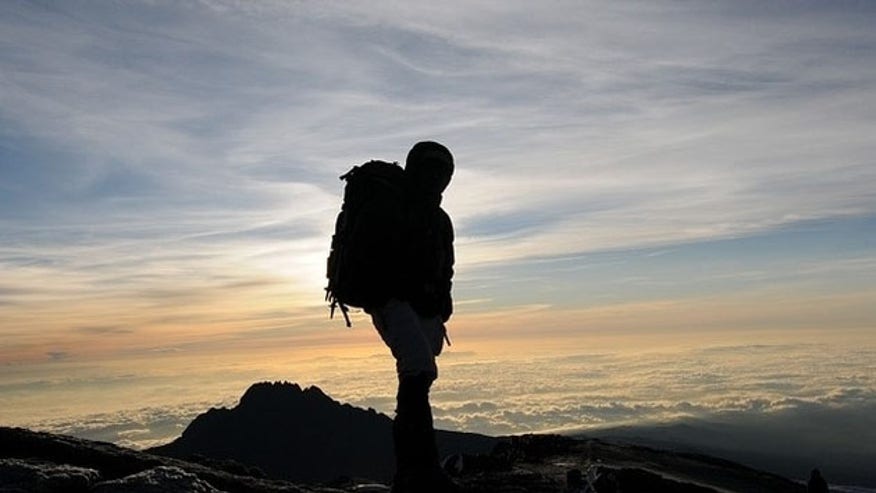 I had casually decided to fly solo to Africa and climb Kilimanjaro. At 18 years old, this seemed like a great way of impressing girls. Before I left, my mum insisted on taking me to an outdoor store where I was piled high with everything from carbon fiber tent pegs (for a tent I did not have) to emergency flares. It seemed that everybody in the shop, and indeed all my mates, suddenly had an expert opinion on backpacking.
Fast forward seven years and I have spent most of my adult life backpacking. Through my travels I've realized there are five things about backpacking that no one had told me before I dove in headfirst…
1. At some point, poo will become a problem
Well, poo is almost always an unexpected travel nuisance, however to what extent is vastly determined by your travel destination. If you're happily headed somewhere westernized and clean, you may only suffer from a bit of an upset stomach.
If you're happily headed to a lower-income country, you may endure a bit of a system shock. From painful cramping, to non-stop diarrhea, to the kind of constipation that leads you to a Thai hospital for your very first enema, understand this is all part of the great travel experience.  
In hot countries, your best bet is to stay hydrated. My secret weapon? Coconut water. Nothing hydrates you as well as this magical elixir.
2. Your definition of "clean" changes very quickly
That three-day-old beer-smelling tank top you just put back on? Perfectly backpacker acceptable. This may be because your other two tank tops smell of fish curry and midnight shame, but when you're in an awesome yet sweaty country, clean clothes do not last more than a mere few hours.
I suggest you invest in dark colors. Saying that, despite the fact that backpackers wear sweaty, dirty clothes, we still somehow tend to LOOK amazing. Soon you no longer notice sweat marks, or that strawberry margarita stain, or the multi-patterned outfit — everyone is incredibly beautiful, which brings me on to my next point…
 3. You will fall in love all the bloody time
She sits across from you at a hostel bar table, or on a sweaty bus tour or even a poolside lounge chair. Upon hello you immediately click and end up spending every second of the next week with her. You will drink together, explore together and get lost together. Share your wildest travel stories and deepest monogamist fears. Ultimately, you will have stronger connections with some of these people than your best friends back home.
There are times while traveling you meet someone who you can fall in love with in just a few hours. The hard part is saying goodbye, knowing you won't see many of them again. These instantaneous loves will become your most cherished memories.
4. You'll come up with elaborate plans to see EVERYBODY again
Every goodbye ends with good intentions. The "I'll visit you" teary hugs and "make sure you email me" toothy grins. One day my plan is to get hold of a van and drive it all over the world visiting the people I have met on my travels. Seriously though, one random Tuesday after a few beers, you'll decide you simply MUST find that "blonde girl who always wore that blue bikini" and you'll end up booking an unexpected flight to the middle of nowhere, and chasing down a night bus into the jungle. (I never did find her).
5. People all around the world are generally nice and will want to help you
Unbelievable as it may seem, the world is not as hostile as the media would have us believe. Every country has good people and every country has bad people. Luckily, the good far outweigh the bad in every single country I have ever been to. Residents are usually willing to rescue and befriend travelers, plus they have the best local advice for surviving in their country. Meeting and connecting with different people around the world has always been my favorite part of backpacking. If you do come across a rather stern individual, and you need to break the ice, I recommend handstands.
More from TravelPulse
13 Best Things About a Luxury Cruise on Regent Seven Seas Mariner
Ireland Hopes The Force is Strong with Star Wars Tourism
9 Reasons You Should Head to Palm Springs For The Holidays